Cessna flying lesson Lelystad
4.8 (328)
Flying lesson with passengers. Fly with your instructor and 1 or 2 passengers in a Cessna 172
Would you also like to fly in the world's most famous small plane? The Cessna 172 is a four-seater aircraft, so you can take two friends with you too!
Location
This flying lesson is flown from Lelystad. In terms of flight movements, Lelystad is the busiest Dutch airport after Schiphol Airport. Lelystad Airport is nowadays a controlled field, which means that air traffic control keeps an eye on everything. Flying from Lelystad is therefore just like flying from a major airport. There is always plenty of activity and you can enjoy all kinds of aircraft constantly flying to and fro. This will make you feel even more like taking your own flying lesson.
Flying lessons with friends
This Cessna 172 is used all over the world. It has been in production since the 1950s. And with 43,000 units, it is the best-selling plane ever. Almost every pilot has flown in it. It is also the most widely used teaching aircraft.
The plane is so popular because it flies pleasantly and finely. This is because of the space inside, for instance. Even if you are a bit taller or heavier, you can sit comfortably in it. The wings of the Cessna are at the top. This gives you a great view and allows you to take the most beautiful photos during the flight. Besides you and the instructor, two passengers can come along. This makes the package, per person, one of the cheapest. Who are you going to impress with your flying skills?
So the Cessna is great for looking around from. You can, for instance, fly over the Dolfinarium. Or always wanted to see your own street from the air? At the bottom of this page, you will find a map of the Netherlands, showing you approximately how far you can fly.
The time has come!
From the flight school, you have a great view of the runway. Enjoy all the hustle and bustle at the airport. This will get you in the mood!
Theory
You start with an explanation of the basics of flying. The instructor answers important questions in this 'briefing'. How does a plane stay in the air? How do the pedals work? What are all the buttons and gauges for? Of course, you can also ask all your questions yourself. Are you coming to the flight school together with your partner, friend and/or family member? Then of course he/she can be here too. Then you will all know what you are going to experience in the air. You don't have to pay extra for this. Of course, this also applies to the passengers.
The theory part always lasts about 20 minutes, regardless of the length of time you choose for the practical part.
Practice
After the theory part, you go to the aircraft with the instructor. First, you check together that the aircraft is ready for departure. Then you drive to the runway, this is called taxiing. Through the headphones, you can hear the instructor and the control tower. The instructor asks the control tower for permission to take off. And then that's it! In the air, you get to fly the plane yourself. You get to fly everything yourself except the last part of the landing. Of course, the instructor helps you with everything. He takes over from you when you want to have a nice look outside. Or if you want to take photos or a short film.
How long the practical part lasts is up to you. The minimum is 20 minutes, but the longer, the more fun of course!
Passenger change
The Cessna can carry 1 student and 2 passengers. You cannot swap seats during the flight. If several people want to steer we will make a stopover. In that case, book 2 separate flying lessons: choose 2 gift vouchers when paying. We can then schedule those one after the other.
Specifications
Spoken languages
This experience is available in these languages.
Persons
1 - 3
Season

All year

Only available during in its season. Please check the validity of your voucher.
Age
From 14 on
Min. height
1.45 m
Minimum height of the participant
Max. length
2.05 m
Maximum height of the participant
Max. weight
240 kg
Maximum total weight of student and passengers, excluding the instrutor.
Participation
Flying lesson
How you participate: is it a flying lesson or do you fly along.
Time
Block Time
Indicates whether the time periods listed are block times or flight times. Flight time is the time in the air. Block time means from engine on to engine off, thus including taxiing.
Valid for
2 years
How long the voucher is valid after issue. Dit geldt alleen voor nieuwe bonnen.
Compare
Remarks
The Cessna is a four-seater aircraft. In addition to the student, you can therefore take one or two passengers with you
The prices are the total for the plane, including any passengers. You are the only ones on board
The time chosen is the time in the plane. Allow about 40 minutes for theory, preparation and so on
We only fly in daylight, with sufficient visibility and if the wind is not too strong
On the day of your lesson, call the location whether we can fly safely. You will receive the phone number with your booking
Lessons are flown between 9 a.m. and 6 p.m.
Depending on (weather) conditions and crowds at the airport, agreed times may be delayed somewhat
Lessons can also be given in English
Flying lessons are given in a Cessna or an equivalent 4-person aircraft, such as a Socata TB9 or Fuji FA200
Is the student under 14 years old? Then please contact us about the possibilities
Gift vouchers sold before 16 January 2023 are subject to a fuel surcharge in Lelystad. If you buy your gift voucher now, the fuel surcharge is included in the price. The surcharge only applies to Lelystad and is €12 per flight hour. If you fly for a shorter time it is less, so for example €6 for a half-hour flight.

For weekends and holidays there is a surcharge of € 15 per flight. You can pay this at the flight school when you come to fly.
Click on the name to see how far you can fly in:
20 minutes
30 minutes
45 minutes
60 minutes
75 minutes
90 minutes
Reviews
| | | |
| --- | --- | --- |
| 5 stars | | 285 |
| 4 stars | | 31 |
| 3 stars | | 9 |
| 2 stars | | 3 |
| 1 star | | 0 |
· March 2023
Ik heb dit cadeau gedaan voor mijn man die jarig is geweest. Hij heeft tot de laatste moment niet door wat hij zou gaan doen. Samen met mijn zwagers is hij gaan vliegen, ze vonden het alle 3 een hele mooie ervaring en zoooo blij
Zelf vliegen is natuurlijk het leukst. Maar het was een hele fijne en bijzondere ervaring voor allemaal zowel de bestuurder als de passagiers

Helaas heel kort, gevoelsmatig is dat zodra je in de lucht bent je alweer moet dalen en dat voelt niet alsog je dan echt een "lange" vlucht hebt gehad...
I made this gift for my husband's birthday. He didn't realise until the last minute what he was going to do. Together with my brothers-in-law he went flying, all 3 of them thought it was a very nice experience and soooo happy
Self flying is of course the most fun. But it was a very nice and special experience for all of them

Both the driver and the passengers|happily very short, feeling that as soon as you're in the air you have to descend again and that doesn't feel like you've really had a "long" flight...
Translated from dutch.
View original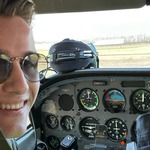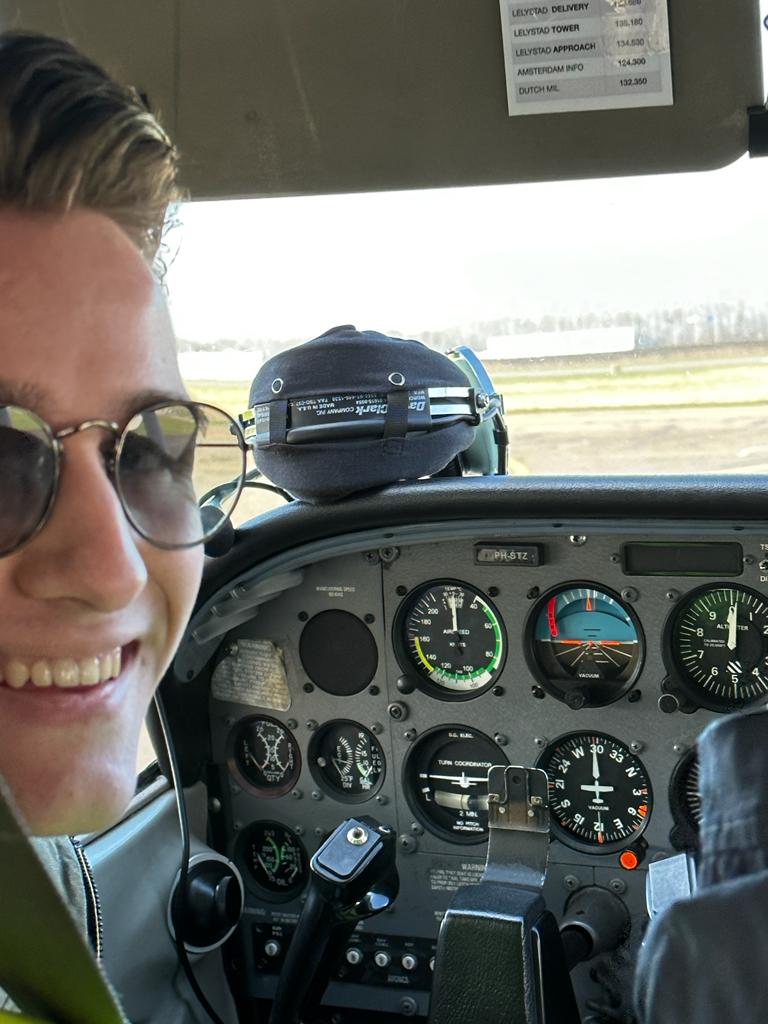 Tim
Purmerend
· March 2023
Wat een geweldige ervaring. Na zoveel jaren in een flight simulator gevlogen en boeken gelezen was het een ultimatum om zelf een keertje te mogen vliegen. De sfeer was heel erg prettig en kalm, en bij ontvangst krijg je al een speciaal gevoel. Het vliegen zelf was niet eens zo spannend door de kalmte die de piloot uitstraalde en oh wat was het dan ook leuk om zelf te vliegen!
Wat nou zo leuk was aan deze ervaring is dat je veel zelf mag doen en je echt zelf de piloot bent, met de ondersteuning van de gecertificeerde piloot. Dat maakt de vlucht erg bijzonder en geeft meer het gevoel van zelfstandigheid

Wat er misschien verbeterd zou kunnen worden is een duidelijker systeem van hoeveel kilo er mee kan, zodat passagiers niet zonder verassingen blijven staan met wat teleurstelling, maar er werd alles aan gedaan om dat te voorkomen wat weer een pluspunt is voor de service!
What an amazing experience. Having flown in a flight simulator and read books for so many years, it was an ultimatum to get to fly myself once. The atmosphere was very pleasant and calm, and upon reception you already get a special feeling. The flying itself was not even that exciting because of the calmness radiated by the pilot and oh what fun it was to fly it yourself! What was so nice about this experience is that you get to do a lot yourself and you are really the pilot, with the support of the certified pilot. That makes the flight very special and gives more of a sense of independence
What could perhaps be improved is a clearer system of how many kilos can be taken, so passengers are not left without surprises with some disappointment, but every effort was made to avoid that which is another plus for the service!
Translated from dutch.
View original
· February 2023
Fantastische ervaring.
Was er met mijn vader die Altzheimer heeft in een sterk gevorderd stadium.
Hij had veel schrik om in her vliegtuig te stappen maar met behulp van de piloot kwam alles goed en heeft hij een unieke ervaring opgedaan.
Leuke crew daar iedereen goed gezind behulpzaam en verzorgend naar mijn vader.
Top gedaan
Aanrader voor iedereen.
Het ontvangst.
De piloot.

Niks
Fantastic experience.
Was there with my father who has Altzheimer's in a very advanced stage.
He had a lot of trepidation about getting on the plane but with the help of the pilot everything worked out fine and he had a unique experience.
Nice crew there everyone good minded helpful and caring towards my father.
Well done.
Recommended to everyone.
The welcome.
The pilot.

Nothing
Translated from dutch.
View original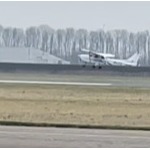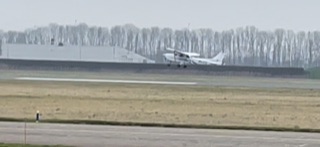 Alex
Vuurens
· February 2023
Echt heel gaaf om met zo'n enthousiaste piloot een vlucht te magen maken. Zelf veel handelingen mogen uitvoeren. Aanrader!!
Het enthousiasma van de piloot en het zelf mogen opstijgen.
Really cool to take a flight with such an enthusiastic pilot. We were allowed to perform many operations ourselves. Highly recommended.
The pilot's enthusiasm and being allowed to take off yourself.
Translated from dutch.
View original
· February 2023
Geweldig en super toffe instructeur
Zalig voor iedereen die houdt van beetje adrenaline
Great and super cool instructor
Great for anyone who likes a bit of adrenaline

.
Translated from dutch.
View original
· December 2022
Ik was passagier. Volgende keer ga ik als co-piloot
Ontvangst goed, duidelijke instructie. Complimenten voor de instructeur, hij deed het erg goed.

Kopje koffie bij ontvangst en wachten.
I was a passenger. Next time I will go as co-pilot
Reception good, clear instruction. Compliments to the instructor, he did very well

Cup of coffee on reception and waiting.
Translated from dutch.
View original
4.8 (328)
Flying lesson with passengers. Fly with your instructor and 1 or 2 passengers in a Cessna 172
No experience needed

25,723 bought

Specialist in flying lessons

English speaking instructors