About us
The founder of FlyOuts.com is Eveline van de Boom. In 2006 she received her first flying lesson as a birthday present; a beautiful flight over Rotterdam. Well, that was awesome!
Besides her work as founder / owner of the online payment institution TargetPay she started her flight training in 2008. In 2010 she obtained her PPL pilot license in Lelystad. In 2011 she acquired her first own aircraft in Poland, an Aero AT-3, with the callsign SP-ACY. This aircraft still flies in the FlyOuts.comfleet with the callsign PH.EVB.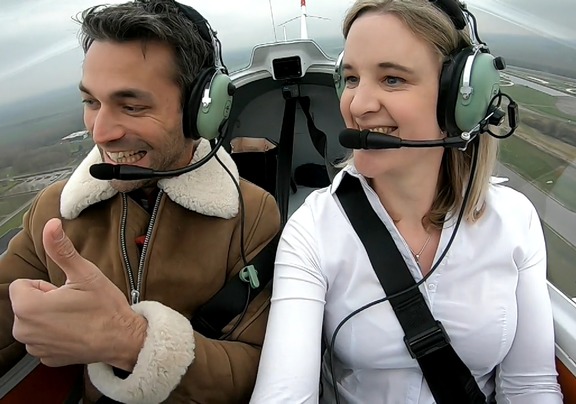 It was too tempting after all. With her 15 years of experience with e-commerce, web shops and online payment, the question quickly came from flying schools whether she could play a role in building a fair store for flying lessons. Because flying schools ultimately prefer what they are good at; give people an unforgettable day!
And so we do what we are good at. Reach as many people as possible with a small team for the best flying lessons.
Do you have questions about what we do? Do you offer flying lessons and would you like to work with us? Don't hesitate and contact us !