4.8 (285)
Flying lesson with passengers. Fly with your instructor and 1 or 2 passengers in a Cessna 172
Do you want to fly in the most famous small plane in the world? The Cessna 172 is a four-seat aircraft, so you can bring two friends along too!
Location
This flying lesson is flown from Lelystad. In terms of number of flight movements, Lelystad is the busiest Dutch airport after Schiphol. Lelystad Airport is nowadays a controlled field, this means that air traffic control keeps an eye on everything. Therefore, flying from Lelystad is just like flying from a major airport. All fields have a cozy restaurant on the runway. There is always plenty of activity and you can enjoy all kinds of aircraft constantly flying off and on. This will make you look forward to your own flying lesson even more.
Flying lesson with friends
This Cessna 172 is used all over the world. It has been in production since the 1950s. And with 43,000 units, this is the best-selling plane ever. Almost every pilot has flown in it at one time or another. It is also the most widely used training plane. 
The plane is so popular because it is pleasant and fine flying. This is because of the space inside, for example. Even if you are a bit taller or heavier, you can sit comfortably in it. The wings of the Cessna are on top. This gives you a great view and you can take the best pictures during the flight. Besides you and the instructor, two passengers can come along. This makes the package, per person, one of the most advantageous. Who are you going to impress with your flying skills? 
The Cessna is very suitable to look around from. For example, you can fly over the Dolfinarium. Or have you always wanted to see your own street from the air? At the bottom of this page you will find a map of the Netherlands, where you can see how far you can fly.
The time has come!
From the flight school you have a great view of the runway. Enjoy the hustle and bustle of the airport. This will get you in the mood!
Theory
You start with an explanation of the basics of flying. The instructor will answer important questions in this 'briefing'. How does an airplane stay in the air? How do the pedals work? What are all the buttons and gauges for? Of course you can also ask all your questions. Are you coming to the flight school together with your partner, friend and/or family member? Then he/she is also allowed to be present. Then you all know what you will experience in the air. You do not have to pay extra for this. Of course, this also applies to the passengers. 
The theory part always takes about 20 minutes, regardless of the time you choose for the practical part.
Practice
After the theory part you go with the instructor to the plane. First you check together whether the aircraft is ready for departure. Then you drive to the runway, this is called taxiing. Through the headphones you can hear the instructor and the control tower. The instructor asks permission from the control tower to take off. And then the time has come! In the air you can fly the plane yourself. You get to fly everything yourself except the last part of the landing. Of course the instructor helps you with everything. He will take over if you want to look outside. Or if you want to make photos or a video.
How long the practical part takes you choose. The minimum is 20 minutes, but the longer, the more fun of course!
Passenger change
The Cessna can accommodate 1 student and 2 passengers. During the flight you can not swap seats. If several people want to fly we will make a stopover. In that case book 2 separate flight lessons: choose 2 gift certificates when paying. We can then schedule them one after the other.
Specifications
Persons
1 - 3
Season

All year

Only available during in its season. Please check the validity of your voucher.
Age
Min. 14 years
Max. length
2.05 m
Maximum height of the participant
Max. weight
240 kg
Maximum total weight of student and passengers, excluding the instrutor.
Participation
Flying lesson
How you participate: is it a flying lesson or do you fly along.
Time
Block Time
Indicates whether the time periods listed are block times or flight times. Flight time is the time in the air. Block time means from engine on to engine off, thus including taxiing.
Valid for
2 year
How long the voucher is valid after issue. Dit geldt alleen voor nieuwe bonnen.
Compare
Remarks
The Cessna is a four-person aircraft. So, in addition to the student, you can take one or two passengers with you
The prices are the total for the plane, including any passengers. You are the only ones on board
The chosen time is the time in the plane. Count on about 40 minutes for theory, preparation, etc.
There will only be flown in daylight, with sufficient visibility and if it is not too windy
On the day of your lesson, call the location to find out if it is safe to fly. You will receive the phone number with your reservation
Lessons are flown between 9.00 and 18.00 hours
Depending on the (weather) conditions and crowds at the airport, the agreed times may be a little later
The lesson can also be given in English
The flying lessons are given in a Cessna or an equivalent 4 person aircraft, such as a Socata TB9 or Fuji FA200.
Is the student younger than 14 years old? Then please contact us about the possibilities

Voor cadeaubonnen verkocht voor 1 februari 2022 geldt een brandstoftoeslag in Lelystad. Koop je nu je cadeaubon, dan is de brandstoftoeslag in de prijs verwerkt. De toeslag geldt alleen voor Lelystad en is € 10 per vlieguur. Als je korter vliegt dan is het minder, dus bijvoorbeeld € 5 voor een half uur vliegen.
Availability
Click on a day to check availability
Click on the name to see how far you can fly in:
20 minutes
30 minutes
45 minutes
60 minutes
75 minutes
90 minutes
Reviews
| | | |
| --- | --- | --- |
| 5 stars | | 245 |
| 4 stars | | 28 |
| 3 stars | | 9 |
| 2 stars | | 3 |
| 1 star | | 0 |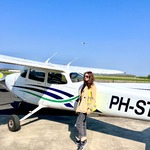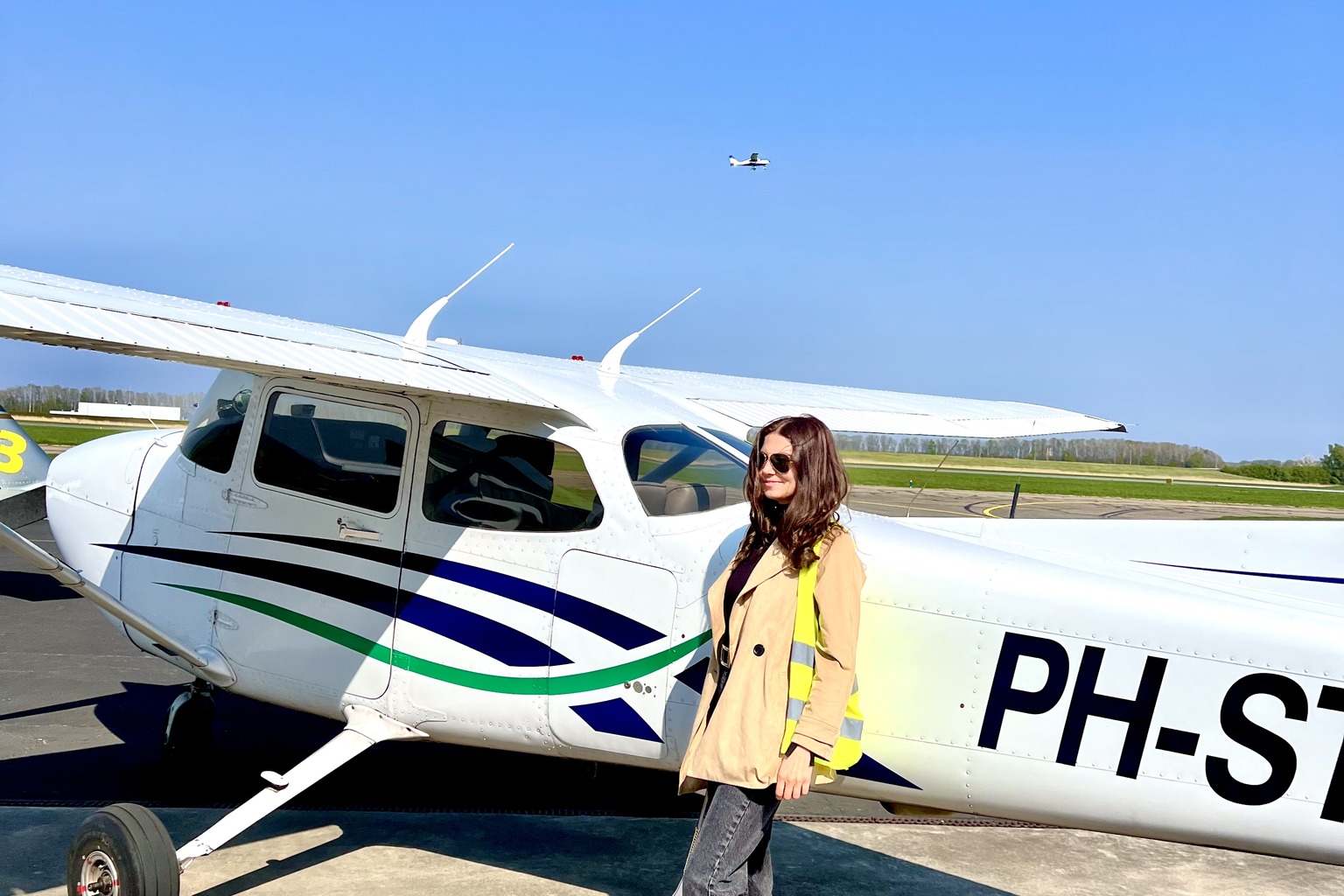 Efsun Yılmaz
Amsterdam
· April 2022
Perfect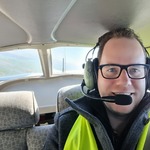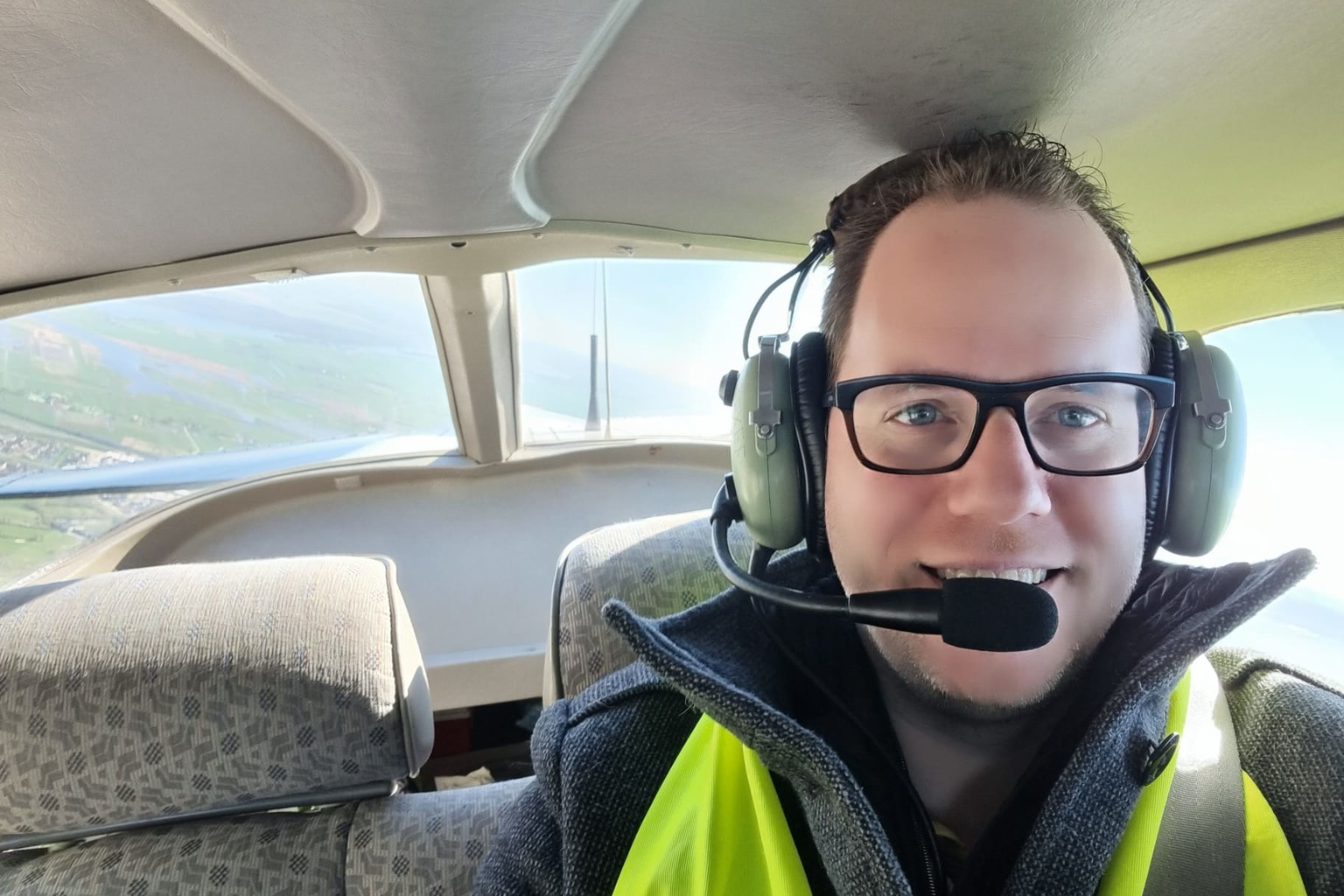 Marco en Stephan
Zoetermeer
· April 2022
Wat een fantastische ervaring.
Vriendelijk ontvangst en vriendelijke begeleiding. Voorafgaan waren we er vanuit gegaan dat tijdens de les van 45 min er misschien 5 min gestuurd zou mogen worden. Maar dit was ruim een half uur.
Vriendelijk ontvangst
Piloot wist veel te vertellen over de omgeving
Lange tijd ook zelf besturen

Geen
· April 2022
Samen met mijn zus een half uur mogen vliegen. Echt een gave ervaring! Leuk cadeautje om te geven en krijgen uiteraard.
Instructeur was super enthousiast en je mocht best veel zelf doen. Ervaring rijker!

Nvt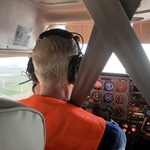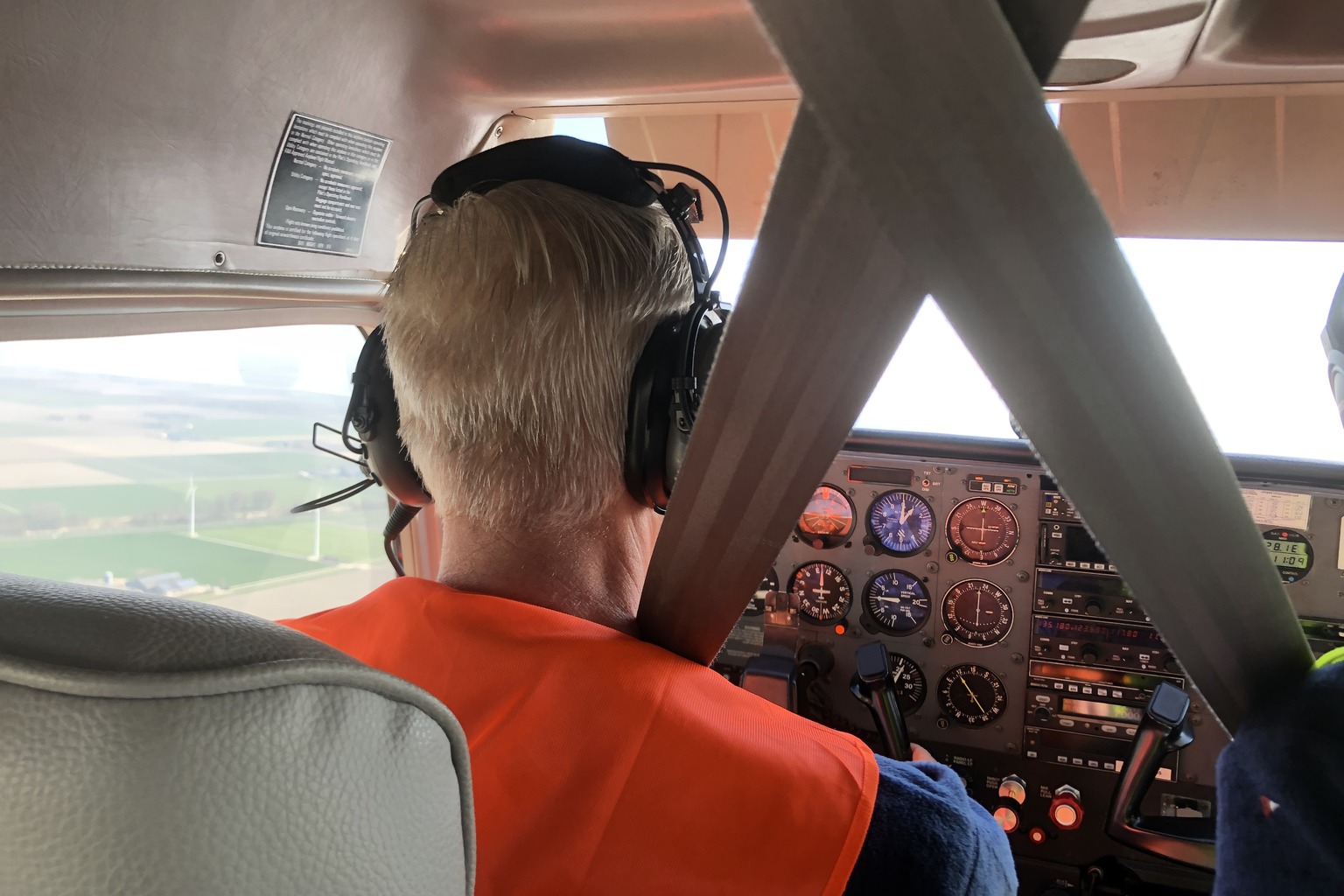 Gary Young
Bunschoten
· March 2022
Fijne ervaring. Kan het zeker aanbevelen.
Het zelf vliegen en het fantastische uitzicht op de vlucht

Geen
· March 2022
Excellent flight and instructor, thank you!
Some cross wind and a bit of air traffic made it a very interesting and fun experience

It was a surprise to get an additional fuel charge on arrival as the experience is already quite expensive, but we understand that fuel prices have gone up fast.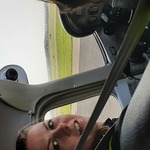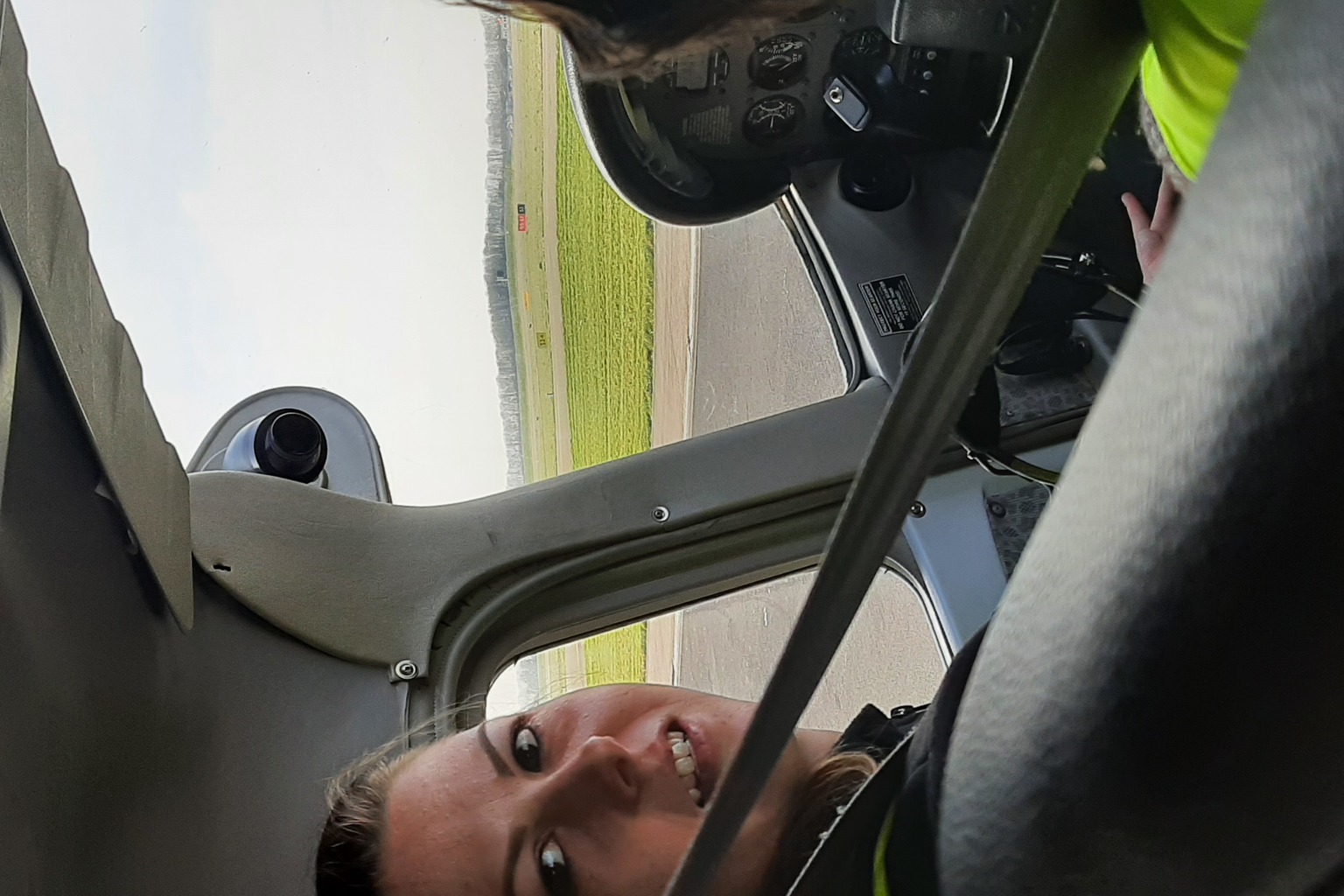 Marcel
Otterlo
· March 2022
Fantastisch