4.9 (202)
Flying lessons without passengers. Fly with an instructor in an airplane for two people.
The Basic flying lesson in the sport plane is one of the most purchased experiences. And for a reason! It's the most fun way to be introduced to flying.
Locations
The flying lesson is flown from Lelystad. In terms of number of flight movements, Lelystad is the busiest Dutch airport after Schiphol. Lelystad Airport is nowadays a controlled field, this means that we have air traffic control keeping an eye on everything. Therefore, flying from Lelystad is just like flying from a major airport. All fields have a cozy restaurant on the runway. There is always plenty of activity and you can enjoy all kinds of aircraft constantly flying off and on. This will make you look forward to your own flying lesson even more.
State-of-the-art aircraft
You will fly in a state-of-the-art aircraft with the latest equipment on board. At the same time, this is a lightweight and compact aircraft. This makes it enormously maneuverable and it steers very directly. The smallest steering movements have an immediate effect. The ideal combination for a sporty aircraft!
The time has come!
From the flight school you have a great view of the runway. Enjoy the hustle and bustle of the airport. This will get you all in the mood! In consultation with the instructor you decide where you will fly to. Maybe you can fly over your hometown. Below is a map of the Netherlands showing how far you can fly.
Theory
You start with an explanation of the basics of flying. The instructor will answer important questions in this 'briefing'. How does an airplane stay in the air? How do the pedals work? What are all the buttons and gauges for? Of course you can also ask all your questions. If you want to bring someone along to watch you go up in the air, he or she can of course also attend the introduction. Then you both know what you will experience in the air. You do not have to pay extra for this.
The theory part always takes about 20 minutes, regardless of the time you choose for the practical part.
Practice
After the theory part you go with the instructor to the plane. First you check together whether the aircraft is ready for departure. Then you drive to the runway, this is called taxiing. Through the headphones you can hear the instructor and the control tower. The instructor asks permission from the control tower to take off. And then the time has come! In the air you can fly the plane yourself. You get to fly everything yourself except the last part of the landing. Of course the instructor helps you with everything. He will take over if you want to look outside. Or if you want to make photos or a video.
How long the practical part takes you choose. The minimum is 20 minutes, but the longer the more fun of course!
Specifications
Persons
1
Season

All year

Only available during in its season. Please check the validity of your voucher.
Age
Min. 8 years
Max. length
1.95 m
Maximum height of the participant
Max. weight
100 kg
Maximum weight of the student, including clothes. For safety.
Participation
Flying lesson
How you participate: is it a flying lesson or do you fly along.
Time
Block Time
Indicates whether the time periods listed are block times or flight times. Flight time is the time in the air. Block time means from engine on to engine off, thus including taxiing.
Valid for
2 year
How long the voucher is valid after issue. Dit geldt alleen voor nieuwe bonnen.
Compare
Remarks
This lesson is in a two person aircraft. There is only room for you and the instructor, no passengers can join
The chosen time is the time in the plane. Allow about 40 minutes for theory, preparation and such
Flying is only possible with sufficient visibility and when there is not too much wind
Call the location on the day of your flight if we can fly safely. You will receive the number with your reservation
Depending on the (weather) conditions and how busy it is there may be some delay
The lesson can also be given in English

Voor cadeaubonnen verkocht voor 1 februari 2022 geldt een brandstoftoeslag in Lelystad. Koop je nu je cadeaubon, dan is de brandstoftoeslag in de prijs verwerkt. De toeslag geldt alleen voor Lelystad en is € 10 per vlieguur. Als je korter vliegt dan is het minder, dus bijvoorbeeld € 5 voor een half uur vliegen.
Availability
Click on a day to check availability
Click on the name to see how far you can fly in:
20 minutes
30 minutes
45 minutes
60 minutes
75 minutes
90 minutes
Reviews
| | | |
| --- | --- | --- |
| 5 stars | | 182 |
| 4 stars | | 14 |
| 3 stars | | 5 |
| 2 stars | | 0 |
| 1 star | | 1 |
· May 2022
Een hele leuke ervaring.
+De instructeur was heel erg vriendelijk; legde alles goed uit.
+Het ervaring zelf was buitengewoon.

-Nvt
Yuri Rijkeboer
Capelle a.d Ijssel
· April 2022
Een vlucht om nooit te vergeten
· April 2022
Doodeng en Fantastisch
Bijzondere enerverende ervaring.

Lang wachten op de vlucht en de korte duur.
· April 2022
Geweldig!
Dit was mijn tweede proefles en ik heb alle handelingen zelf mogen doen. Opstijgen, vliegen en landen. Uiteraard onder goede begeleiding. Werd meteen gevraagd wanneer ik met echte lessen begon. Helaas laat mijn budget het halen van een brevet niet toe, maar deze ervaring heb ik weer opgedaan. Kan ik van nagenieten!
Alles, uitleg, begrijpen doen.

In mijn geval zat mijn gewicht op de grens. Daarover meteen duidelijk communiceren. Maar dat is opgepakt en goed opgelost.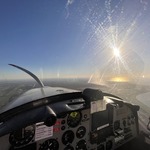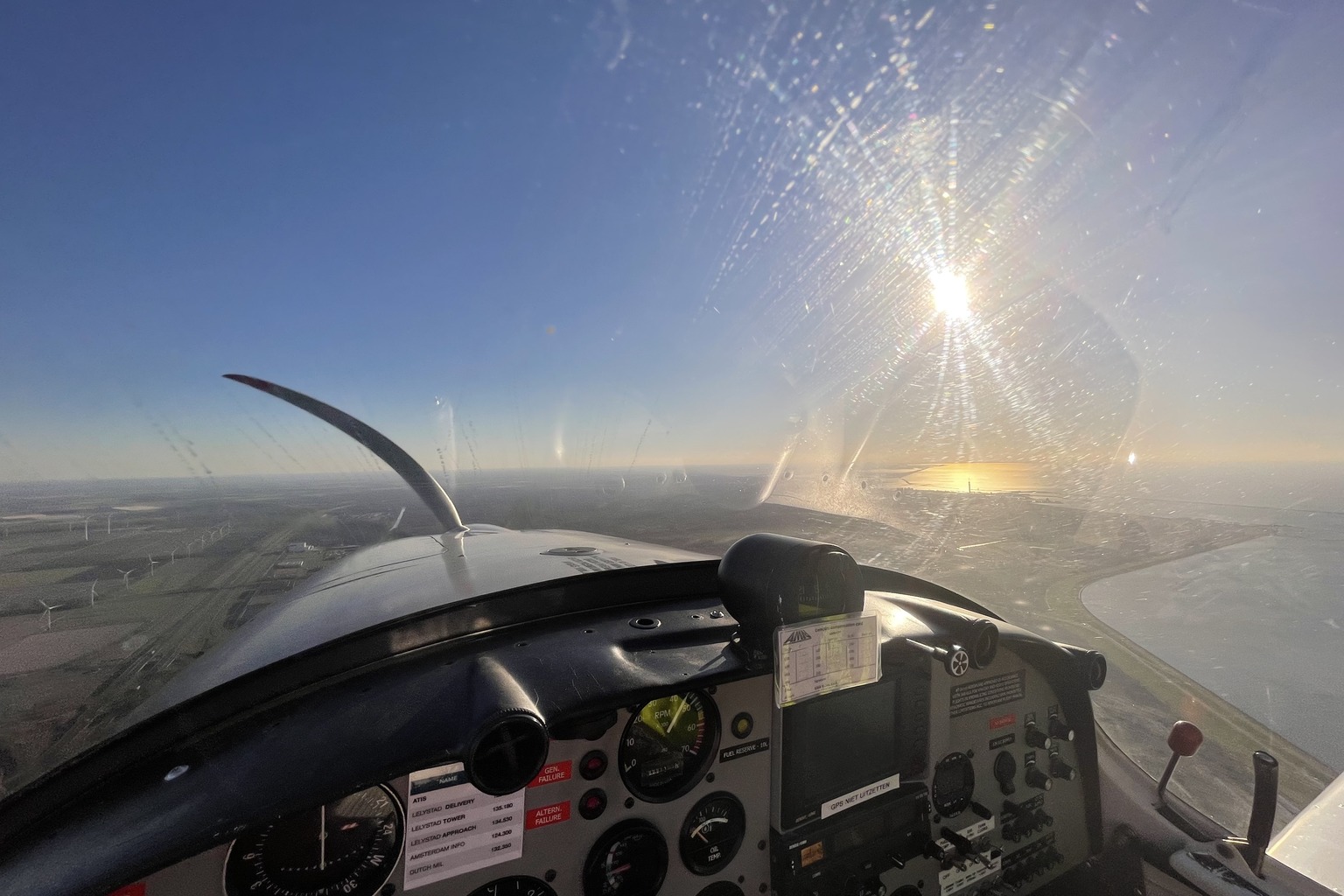 Nathan Mee
Amstelveen
· February 2022
Fantastisch, vriendelijke en gezellige captain en prachtige uitzichten.
Uitzicht, gevoel van besturen, gezelligheid.

Niks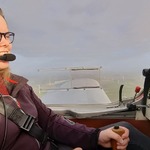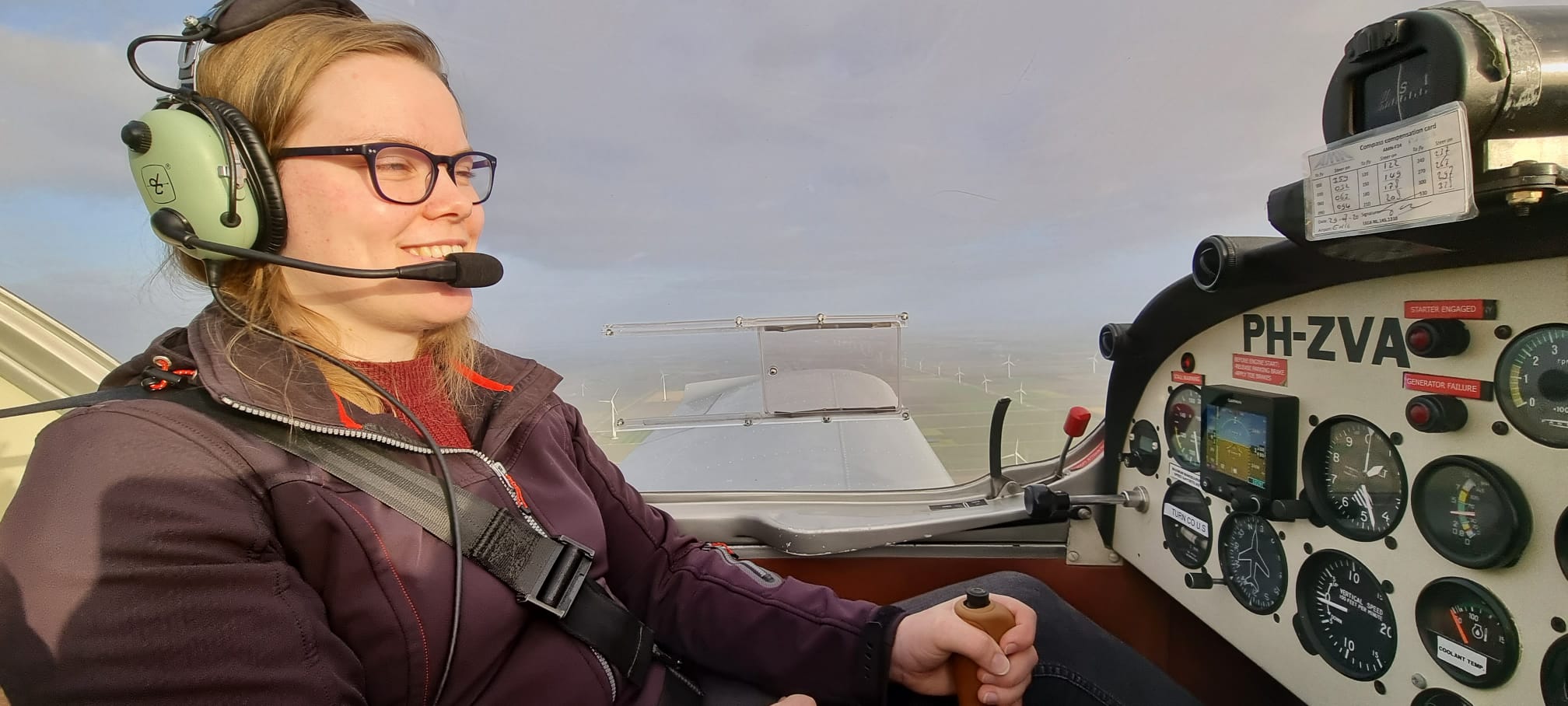 Catrien
Haarlem
· January 2022
Het was heel erg gaaf!! Ik heb een hele leuke eerste proefles gehad van Harry, die met veel enthousiasme kan vertellen over het vliegen. Ik ga hier zeker mee verder en een brevet halen!
Alles! Ik mocht opstijgen, rondjes vliegen en bochtjes maken. Het uitzicht was top en de landing spectaculair!

Geen minpunten!