4.8 (426)
Fly along in a glider. After a quick winch start you float silently through the air.
Introduction
Gliding is perhaps the purest form of flying. With a cable, the aircraft is pulled up to 400 metres in a few seconds: a sensation in itself! The plane is perfectly streamlined, allowing it to glide far.
Location
Gliding is possible at the airport of Salland (Lemelerveld). Lemelerveld is located a little east of Zwolle, near Dalfsen. The airfield has a nice restaurant with a view on the gliding field. There is always a lot of activity and you can enjoy all the gliders which fly continuously to and fro. This will make you look forward to your own flight even more.
From Salland, you fly on the east side of the IJssel, above the Overijssel landscape with a beautiful view of the Vechtdal. The Lemelerberg is nearby and towards the south you can see the Holterberg on a clear day.  
Gliders can also take off
What you might not have known is that a glider can also go up! It works like this: the sun warms up the earth. The earth, in turn, heats the air directly above the ground. That warm air rises. Compare it with bubbles in a glass of cola. Gliders look for these rising air bubbles. Sandy soil, for example, emits a lot of warm air. By flying above it, the aircraft can climb along with the rising air. We call this thermalling. The sport of gliding is therefore to look for those thermals and to fly long and far. Some even go all over Europe in competitions. Because the glider has no engine, you feel as free as a bird. No engine noise; the ultimate silence! Gliding is also a real team sport. You will be welcomed at the gliding club on the day itself. Run by volunteers. You'll be surprised how many people are needed to make you glide. Apart from your pilot, you'll need a tip runner, cable runner and winchman to get your plane in the air and safely guide it back in.
The time has come!
Upon arrival you will be picked up and brought to the runway. From the starting point you can see the gliders come and go. This will get you completely in the mood!  
Start
You will get a short explanation about gliding. Then you will be given a parachute. This is not for safety reasons, but because the passenger seat is designed for a passenger with a parachute. With a winch cable you will be pulled up to a height of about 400 metres. This goes with an amazing speed. You are pushed back in your seat for a moment. The gliding sensation has begun!
Floating
Once at altitude, the pilot disconnects the cable and the aircraft continues to glide. The aircraft glides down at approximately 1 metre per second. If you're lucky, your pilot will find a nice thermal bubble and you can climb higher and hover longer. Unfortunately, this is not in our control. It is therefore possible that you will float down again in about 10 minutes.
Tip
Do you prefer to learn how to glide? Then take a look at the daycourse gliding. Then you have a day filling program with morning briefing, 3 starts and instruction. Here you learn the basics of gliding. Because you fly with an instructor, you sit in the front of the plane. Finally, it is also slightly cheaper than 3 separate take-offs.
Specifications
Spoken languages
This experience is available in these languages.
Persons
1 - 8
Season

April to september

Only available during in its season. Please check the validity of your voucher.
Age
From 8 on
Max. length
2.00 m
Maximum height of the participant
Max. weight
100 kg
Maximum weight of the student, including clothes. For safety.
Participation
Guest flight
How you participate: is it a flying lesson or do you fly along.
Time
Flight Time
Indicates whether the time periods listed are block times or flight times. Flight time is the time in the air. Block time means from engine on to engine off, thus including taxiing.
Valid for
2 years
How long the voucher is valid after issue. Dit geldt alleen voor nieuwe bonnen.
Compare
Remarks
Gliding is seasonal and has a limited capacity. So book well in advance, in any case within 6 months of purchasing the voucher.
Order multiple takeoffs if you want to fly multiple times or with several people. The flights do not have to be made by the same person, but do need to take place on the same day
You can only fly when there is enough visibility and the wind is not too strong.
Call the location on the day of your flight to find out if it is safe to fly. You will receive the number with your reservation
The plane is for two people, one of which is our pilot. This means that only one person per plane can fly with us.
This experience can also be followed by English-speaking people
Dogs are allowed on the field, but must be kept on a leash.
Reviews
| | | |
| --- | --- | --- |
| 5 stars | | 364 |
| 4 stars | | 52 |
| 3 stars | | 7 |
| 2 stars | | 2 |
| 1 star | | 1 |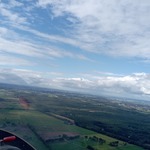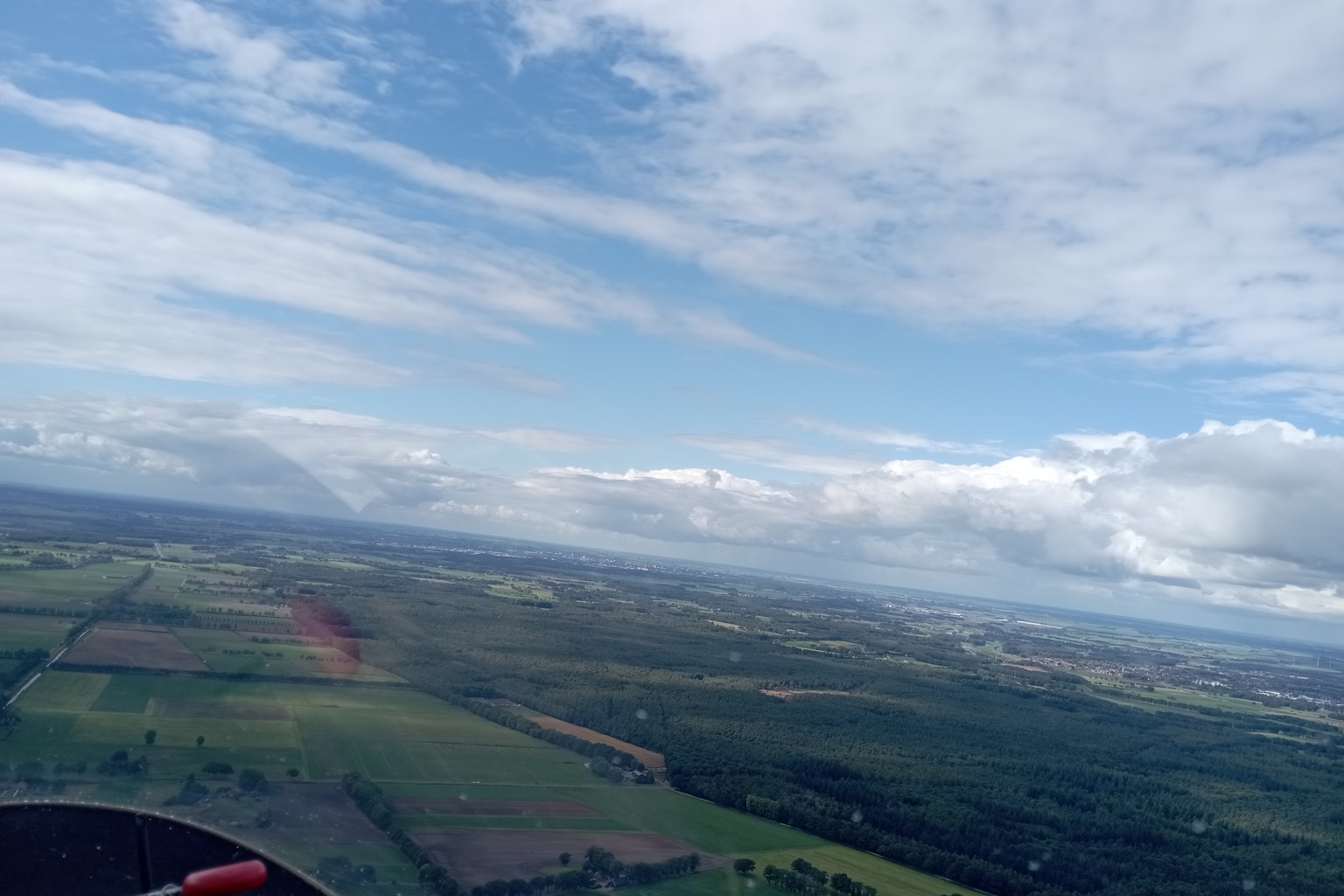 Rene Fleur
Utrecht
· September 2022
Het was een erg leuke ervaring , de clubleden en instructeur Pascal maakten er een gezellige dag van waarin vele aspecten van het zweefvliegen werden uitgelicht.
Het was bijzonder gaaf om zelf te mogen sturen en zelfs landen!
It was a very nice experience , the club members and instructor Pascal made it a pleasant day in which many aspects of gliding were highlighted.
It was particularly cool to be able to steer and even land yourself!
Translated from dutch.
View original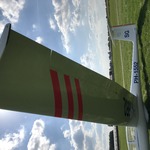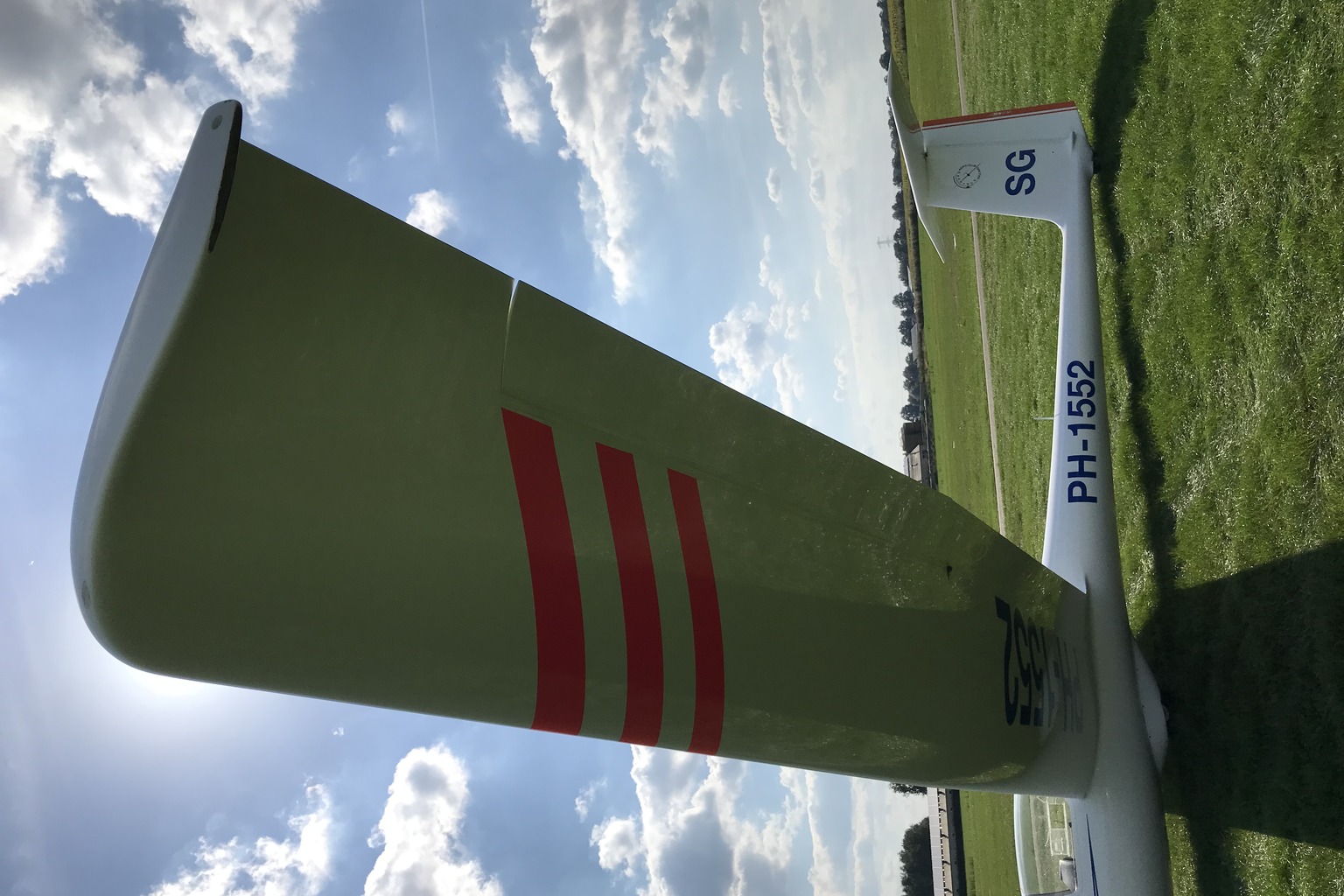 Grietje Luning
Zwolle
· September 2022
Geweldig, vrij als een vogel in de lucht.
Ik had zoveel geluk, we konden heel lang boven blijven. Iedereen had ruim de tijd en aandacht. Veel geleerd en gezien.

Misschien aangeven dat het soms veel tijd kost omdat het verstandig is om te wachten op wind en wolken.
Great, free as a bird in the sky.
I was so lucky, we were able to stay upstairs for a very long time. Everyone had ample time and attention. Learned and saw a lot.

May indicate that sometimes it takes a lot of time as it is wise to wait for wind and clouds.
Translated from dutch.
View original
· September 2022
Een bijzondere ervaring
We waren met 4 personen en moesten lang wachten voordat ieder aan de beurt was.
A special experience
We were four people and had to wait a long time before it was each person's turn.
Translated from dutch.
View original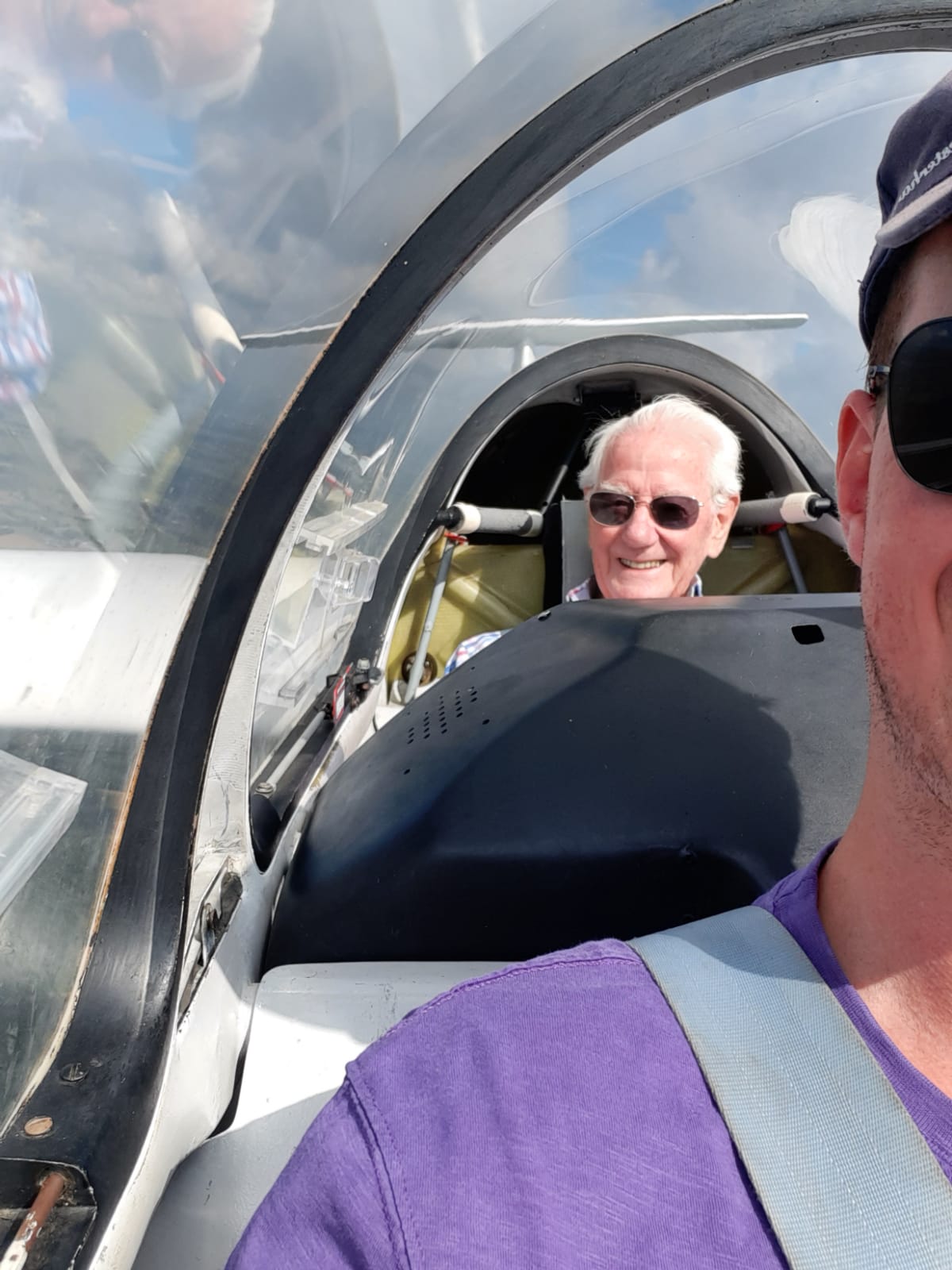 Daniëlle
Weert
· August 2022
Mijn vader heeft vroeger altijd gevlogen. We hadden hem een asntal vluchten cadeau gedaan voor zijn verjaardag. Geweldig om te zien hoe hij opbloeide en op 88-jarige leeftijd nog een keer de lucht in kon. Hij had de dag van zijn leven. Met dsnk asn de ouloot voor de gave foto's
My father used to fly all the time. We had given him an asntal of flights as a present for his birthday. Great to see how he flourished and was able to take to the skies once more at the age of 88. He had the day of his life. With dsnk asn the ouloot for the cool photos
Translated from dutch.
View original
· August 2022
Het was in 1 woord geweldig!
Translated from dutch.
View original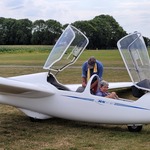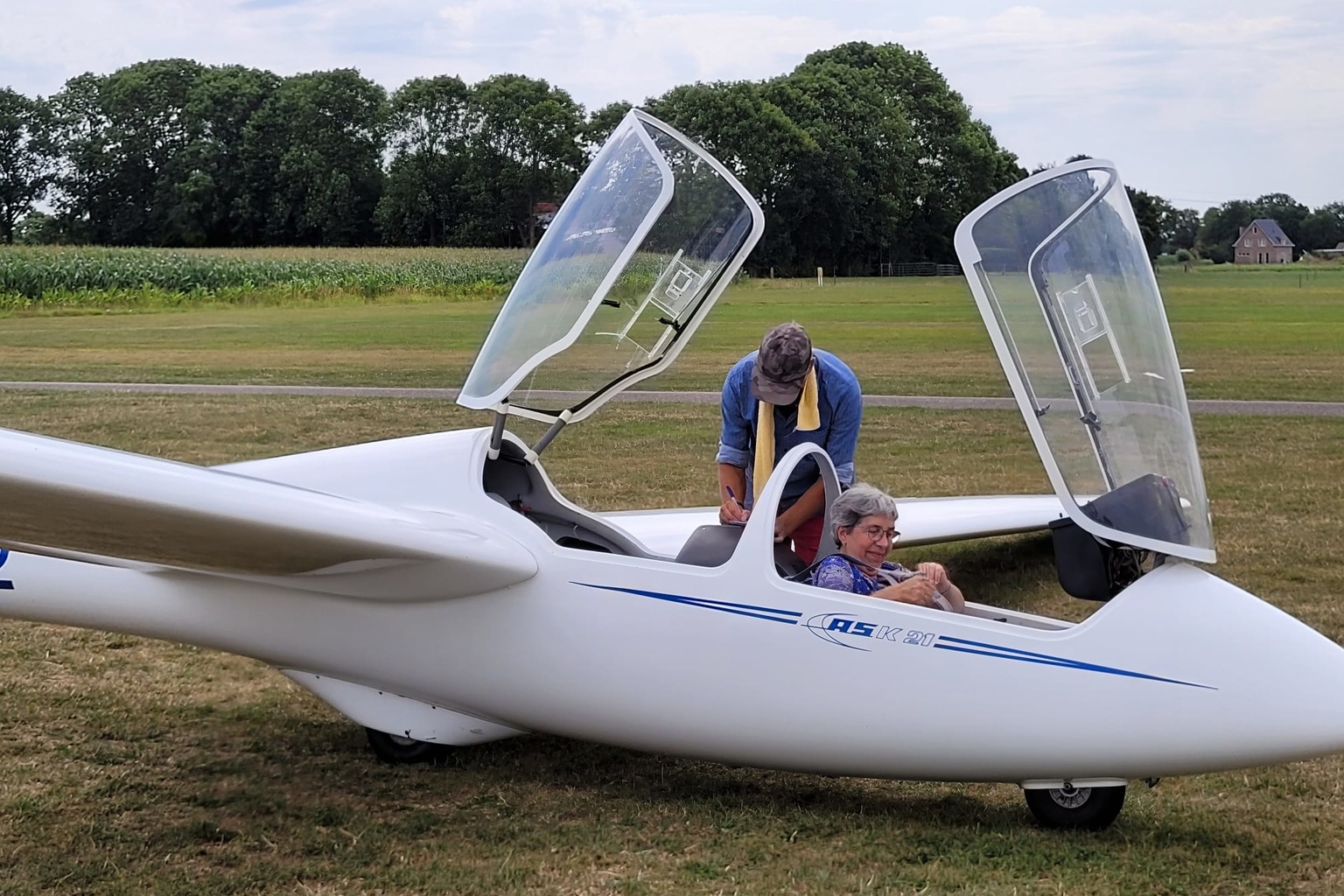 Els Gorissen
Hoofddorp
· August 2022
Het was een superervaring !
Stond ervan te kijken hoe snel je opgetrokken werd naar eenzame hoogte. Prachtig uitzicht !
Goede begeleiding
Ontspannen sfeer

Geen
It was a super experience !
Was amazed at how quickly you were pulled up to lonely heights. Magnificent views!
Relaxed atmosphere
Translated from dutch.
View original
4.8 (426)
Fly along in a glider. After a quick winch start you float silently through the air.
No experience needed

25,723 bought

Specialist in flying lessons

English speaking instructors