Glider flying day course Terlet
4.9 (17)
Learn the basics of glider flying in this one day course.
Introduction
Learn the basics of gliding with this one-day course. During this introduction day you will fly 3 times under the guidance of an experienced instructor.
What will you do?
Your day starts in the morning with the briefing. This is how the gliding company always starts. The weather conditions, flight planning and all other relevant things for the day are discussed. Then you will get a short theory lesson from an instructor. You discuss the programme for the day and get ready for the inspection of the aircraft. You help with the preparations for the flight day.
After the inspection you get into the plane together and your first take-off starts. With a winch you will be pulled up far above the landscape. With your hands loosely on the control stick and your feet on the pedals, you will feel what the instructor is doing. From there, the difficulty is built up step by step. You will be flying more and more yourself. Of course, everything goes at a pace that you feel comfortable with. It is very quiet in a glider, so you can hear the instructor well while he tells you more about flying and the environment.
Between flights, there is plenty of time for all your questions. Before each flight there is a briefing and after each flight a debriefing. In addition, you will discover the club life of the gliding club and find out if this world is something for you. Who knows, this might be a nice step towards a multi-day course or even the complete training to become a glider pilot?
At the end of the afternoon your day is over. With the instructor you discuss the day and there is ample opportunity to ask all your questions. If you like, you can stay and chat with the rest of the crew afterwards. It's pleasant and you will notice that there is always an abundance of good stories.
Location
The course will be given at the airfield of Terlet, near Arnhem. On Terlet you will find the national gliding centre, where several gliding clubs are active. Terlet is a popular field for glider pilots from all over the country and even beyond. Location Terlet is situated in the beautiful surroundings of the Veluwe, in heathland. The airfield has a nice restaurant with a view on the glider field. There is always a lot of activity and you can enjoy all the gliders that fly continuously to and fro. This makes you even more enthusiastic about your own flight.
During the course, you will not only discover how much fun it is to fly a glider yourself, but also how sociable the team is. You might not expect it, but gliding is a real team sport. You'll be surprised how many people are needed to make you glide. Apart from your instructor, you will need a tip runner, a cable runner and a winch runner to get your plane in the air and safely guide it back in.
Included

3 winchstarts with instructor
extensive support

Multi-day courses and the full training course
The courses are a good introduction to learning gliding. Multi-day courses and full training are also available. Here, the lessons count towards the hours required for your licence. You will then start working to get your LAPL(S); Light Aircraft Pilot Licence Sailplane. This allows you to fly solo in a glider. This allows you to fly in the whole of Europe. Would you like to know more about the multi-day courses or getting your LAPL(S)? Ask us about the possibilities.
Specifications
Spoken languages
This experience is available in these languages.
Persons
1
Season

April to september

Only available during in its season. Please check the validity of your voucher.
Age
From 14 on
Max. length
2.00 m
Maximum height of the participant
Max. weight
100 kg
Maximum weight of the student, including clothes. For safety.
Participation
Flying lesson
How you participate: is it a flying lesson or do you fly along.
Time
Flight Time
Indicates whether the time periods listed are block times or flight times. Flight time is the time in the air. Block time means from engine on to engine off, thus including taxiing.
Valid for
2 years
How long the voucher is valid after issue. Dit geldt alleen voor nieuwe bonnen.
Compare
Remarks
Gliding is seasonal and has limited capacity. So book well in advance
We can only fly when there is sufficient visibility and not too much wind
Call the planner the day before your lesson if we can fly safely. You will receive the number with your reservation
If the weather changes during the course day, you can complete the remaining flights at a later time
The voucher is not personal but once the course has started it is no longer possible to change students
The program starts at 9.15 am and lasts until approximately 5 pm
The course can also be given in English
Dogs are allowed on the premises, but must remain leashed
Reviews
| | | |
| --- | --- | --- |
| 5 stars | | 15 |
| 4 stars | | 2 |
| 3 stars | | 0 |
| 2 stars | | 0 |
| 1 star | | 0 |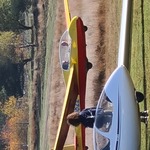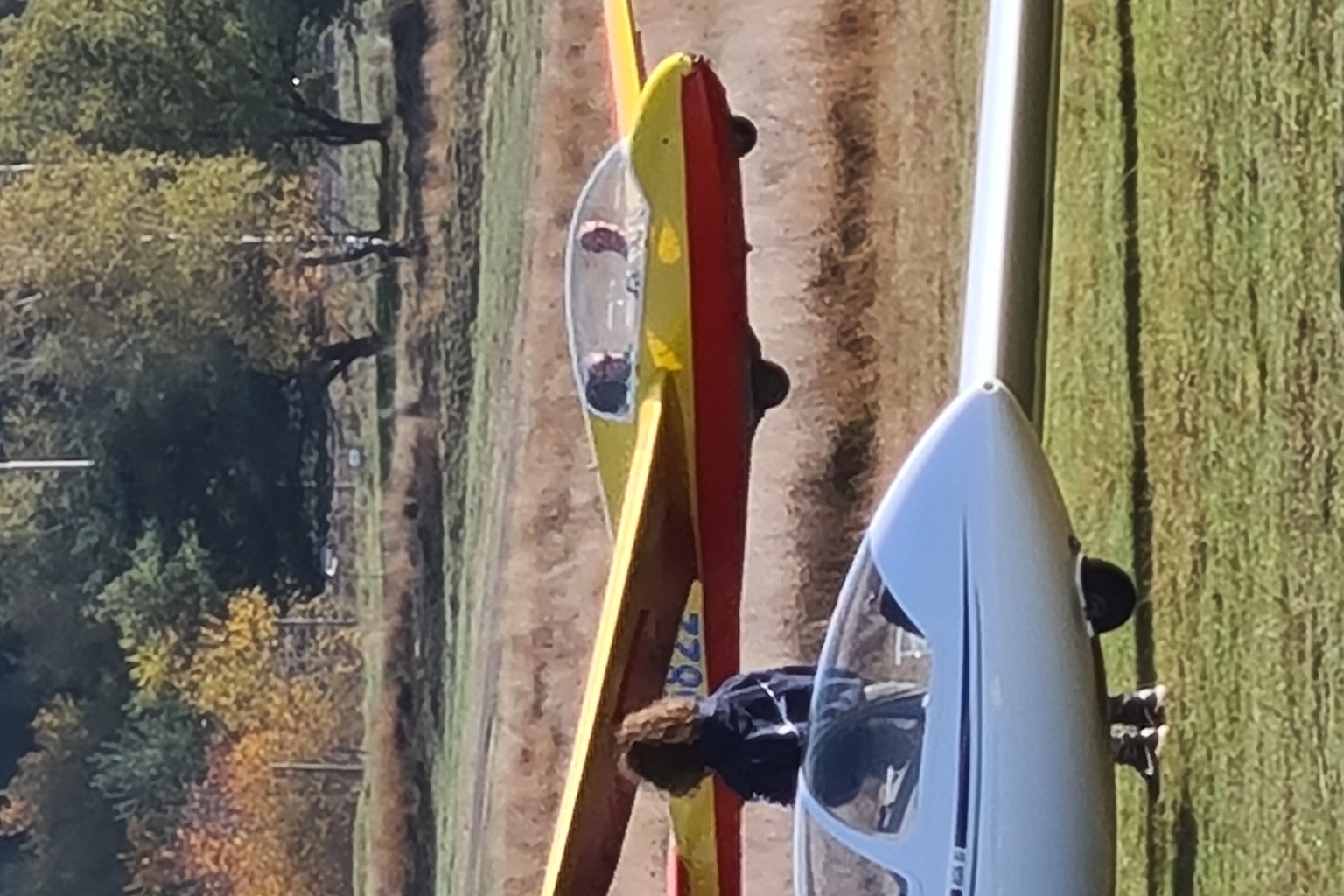 Rob Derwig
Renkum
· October 2022
In 1 woord fantastisch. Echt een geweldige dag gehad.
Zelf mogen vliegen. Iedereen is super aardig.

Niets
In 1 word fantastic. Really had a great day
Got to fly myself. Everyone is super nice.
Translated from dutch.
View original
· October 2022
Geweldige ervaring, aardige en goede begeleiding, prachtig weer!
Nieuwe ervaring, veel geleerd

Ontvangst wat rommelig, tip: ontvangst met koffie/thee en wat uitleg hoe de dag zal verlopen
Great experience, nice and good guide, beautiful weather!
New experience, learned a lot

Reception a bit messy, tip: welcome with coffee/tea and some explanation of how the day will go
Translated from dutch.
View original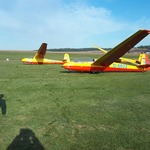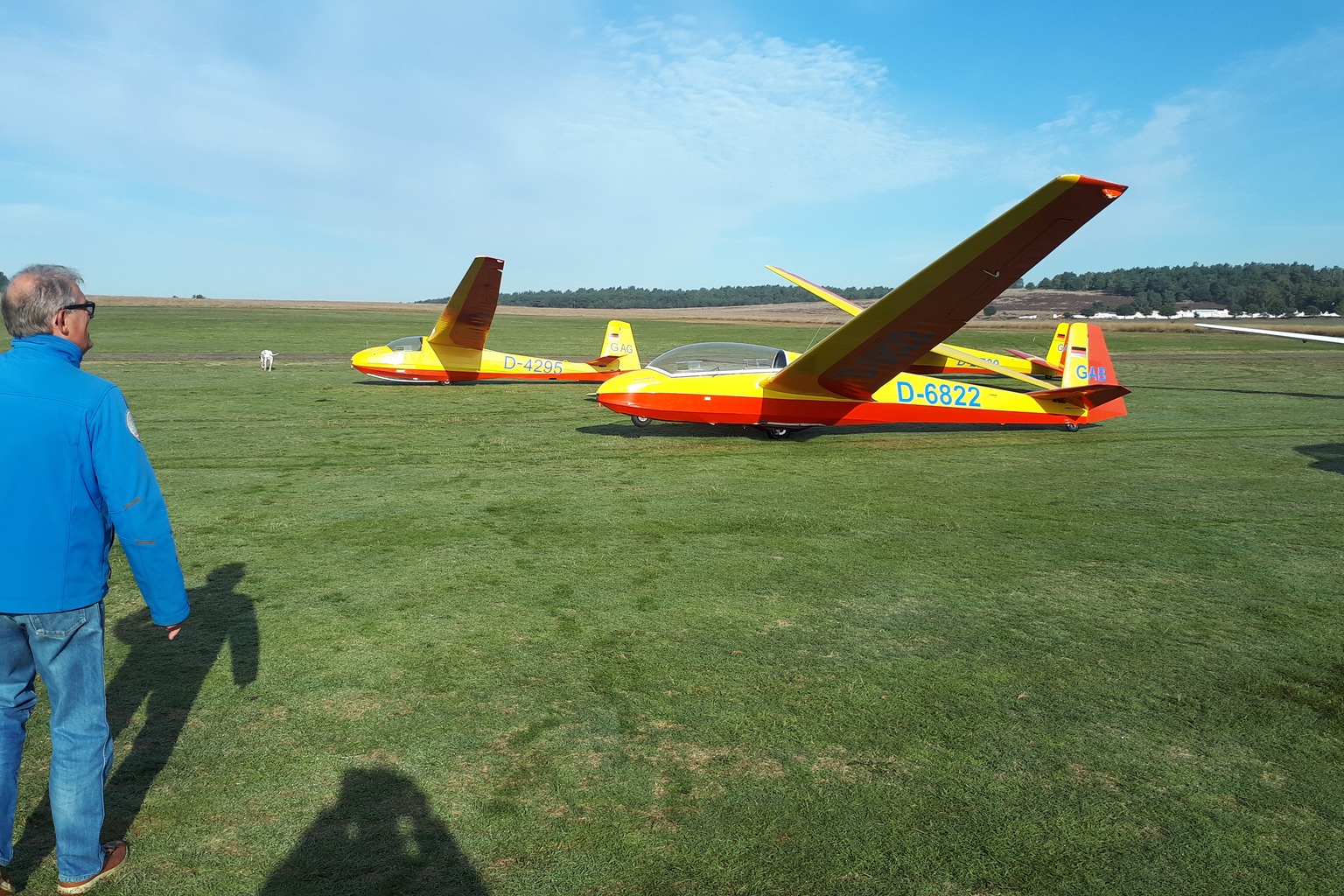 Gijs Heg
Apeldoorn
· October 2022
Het was een bijzonder geslaagde dag. Er was helaas weinig thermiek maar het aantal vluchten compenseerde dit ruimschoots. Veel geleerd over het vliegen met een zweefvliegtuig. Ik werd door de vliegers op Terlet goed opgevangen en kreeg een goede uitleg over alle zaken die met het vliegen te maken hadden. Al met al een heel fijne ervaring.
Het was allemaal perfect geregeld zowel het aanvragen van de vliegdag als ook het boeken van de vliegdatum via de website.

Kan ik zo even niet bedenken.
It was a particularly successful day. There were unfortunately few thermals but the number of flights more than compensated. Learned a lot about flying a glider. I was well taken care of by the pilots at Terlet and received a good explanation of all things flying. All in all, it was a very pleasant experience.
I can't think of anything else.
Translated from dutch.
View original
· October 2022
Fantastisch! Het was een mooie dag, met helaas wel wat weinig thermiek. Maar genoeg in de lucht kunnen zijn. Het is een erg leuke ervaring! Echt een aanrader! Misschien nog wel een keer, maar dan in het voorjaar.
Vliegen was natuurlijk het leukste, maar het was een leuke relaxte groep, waarin je makkelijk mee kan draaien.

Er is geen catering aanwezig (je loopt niet tussendoor even snel naar het restaurant), maar daar kun je je op voorbereiden.
Fantastic! It was a beautiful day, with a bit few thermals unfortunately. But managed to be in the air enough. It's a really fun experience! Really highly recommended! Maybe another time, but then in spring.
Flying was of course the most fun, but it was a nice relaxed group, in which you can easily run along.

There is no catering (you don't walk quickly to the restaurant in between), but you can prepare for that.
Translated from dutch.
View original
· October 2022
Boeiend, leerzaam en goede, informele sfeer. Een geweldige ervaring.
De instructeurs leggen alles perfect uit. Ik kreeg een extra (4e) start omdat het relatief rustig was.

Bij aankomst was het onduidelijk waar ik mij moest melden.
Engaging, educational and good, informal atmosphere. A great experience.
The instructors explained everything perfectly. I got an extra (4th) start because it was relatively quiet.

On arrival, it was unclear where to report.
Translated from dutch.
View original
· September 2022
Het was een erg leuke dag en een hele belevenis om zelf voor het eerst een zweefvliegtuig te besturen. Nog best wel lastig.
Gedachte en gevoel om vrij als een vogel door de lucht te zweven

Koffie, thee en een dixie op de startplek
It was a very fun day and quite an experience to fly a glider yourself for the first time. Still quite tricky.
Feeling and feeling free to glide through the air like a bird

Coffee, tea and a dixie at the take-off point
Translated from dutch.
View original
4.9 (17)
Learn the basics of glider flying in this one day course.
No experience needed

25,723 bought

Specialist in flying lessons

English speaking instructors