5.0 (29)
Fly along in a glider. After a quick winch start you float silently through the air.
Introduction
Gliding is perhaps the purest form of flying. With a cable, the aircraft is pulled up to 400 metres in a few seconds: a sensation in itself! The plane is perfectly streamlined, allowing it to glide far.
Locations
The flight takes place from airport Terlet, near Arnhem. On Terlet you will find the national gliding centre, where several gliding clubs are active. Terlet is a popular field for glider pilots from all over the country and even beyond. Location Terlet is situated in the beautiful surroundings of the Veluwe, in heathland. The airfield has a nice restaurant with a view on the glider field. There is always a lot of activity and you can enjoy all the gliders that fly continuously to and fro. It will make you want to fly even more.
Gliders can also take off
What you might not have known is that a glider can also rise! It works like this: the sun heats up the earth. The earth, in turn, heats the air directly above the ground. That warm air rises. Compare it to bubbles in a glass of cola. Gliders look for these rising air bubbles. Sandy soil, for example, emits a lot of warm air. By flying above it, the aircraft can climb along with the rising air. We call this thermalling. The sport of gliding is therefore to look for those thermals and to fly long and far. Some even go all over Europe in competitions. Because the glider has no engine, you feel as free as a bird. No engine noise; the ultimate silence! Gliding is also a real team sport. You will be welcomed at the gliding club on the day itself. Run by volunteers. You'll be surprised how many people are needed to make you glide. Apart from your pilot, you'll need a tip runner, cable runner and winchman to get your plane in the air and safely guide it back in.
The time has come!
Upon arrival you will be picked up and brought to the runway. From the starting point you can see the gliders come and go. This will get you completely in the mood!  
Start
You will get a short explanation about gliding. Then you will be given a parachute. This is not for safety reasons, but because the passenger seat is designed for a passenger with a parachute. With a winch cable you will be pulled up to a height of about 400 metres. This goes with an amazing speed. You are pushed back in your seat for a moment. The gliding sensation has begun!
Floating
Once at altitude, the pilot disconnects the cable and the aircraft continues to glide. The aircraft glides down at approximately 1 metre per second. If you're lucky, your pilot will find a nice thermal bubble and you can climb higher and hover longer. Unfortunately, this is not in our control. It is therefore possible that you will float down again in about 10 minutes.
Tip
Do you prefer to learn how to glide? Then take a look at the daycourse gliding Terlet. Then you have a day filling program with morning briefing, 3 starts and instruction. Here you learn the basics of gliding. Because you fly with an instructor, you are sitting in the front of the plane. Finally, it is also slightly cheaper than 3 separate take-offs.
Specifications
Spoken languages
This experience is available in these languages.
Persons
1 - 8
Season

April to september

Only available during in its season. Please check the validity of your voucher.
Age
From 8 on
Max. length
2.00 m
Maximum height of the participant
Max. weight
100 kg
Maximum weight of the student, including clothes. For safety.
Participation
Guest flight
How you participate: is it a flying lesson or do you fly along.
Time
Flight Time
Indicates whether the time periods listed are block times or flight times. Flight time is the time in the air. Block time means from engine on to engine off, thus including taxiing.
Valid for
2 years
How long the voucher is valid after issue. Dit geldt alleen voor nieuwe bonnen.
Compare
Remarks
Gliding is seasonal and has a limited capacity. So book well in advance, in any case within 6 months of purchasing the voucher.
Order multiple takeoffs if you want to fly multiple times or with several people. The flights do not have to be made by the same person, but do need to take place on the same day
You can only fly when there is enough visibility and the wind is not too strong.
Call the location on the day of your flight to find out if it is safe to fly. You will receive the number with your reservation
The plane is for two people, one of which is our pilot. This means that only one person per plane can fly with us.
This experience can also be followed by English-speaking people
Dogs are allowed on the field, but must be kept on a leash.
Reviews
| | | |
| --- | --- | --- |
| 5 stars | | 28 |
| 4 stars | | 1 |
| 3 stars | | 0 |
| 2 stars | | 0 |
| 1 star | | 0 |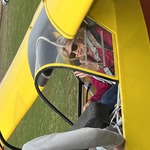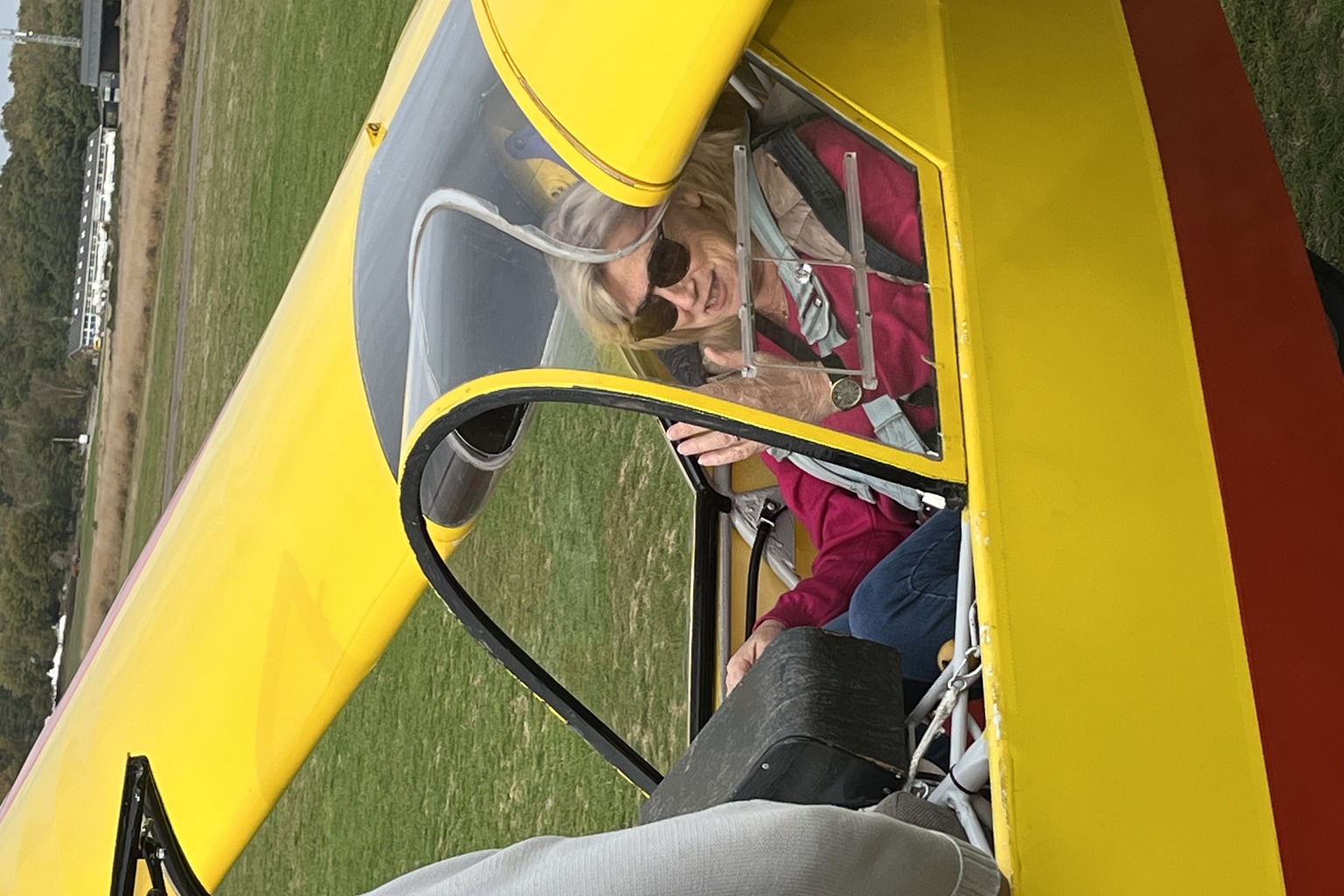 Monique Merk
Wolfheze
· October 2022
Het was gewelidg! Jammer dat we niet zo lang konden vliegen, maar toch een geweldige ervaring!
Ontvangst was super! Leuke gedreven mensen. Goede uitleg gekregen!

Niets, ga zo door!
It was great! Too bad we couldn't fly for so long, but still a great experience! Reception was super! Nice and enthusiastic people. We received good explanations!
Translated from dutch.
View original
· October 2022
Ik gaf het cadeau en het is als zeer leuk ervaren
Afgehaald op afgesproken tijd. De vlucht duurde ruim 20 minuten, goede uitleg.
I gave it as a gift and it was experienced as very nice
Collection at agreed time. The flight lasted over 20 minutes,

Good explanation.
Translated from dutch.
View original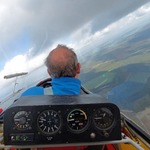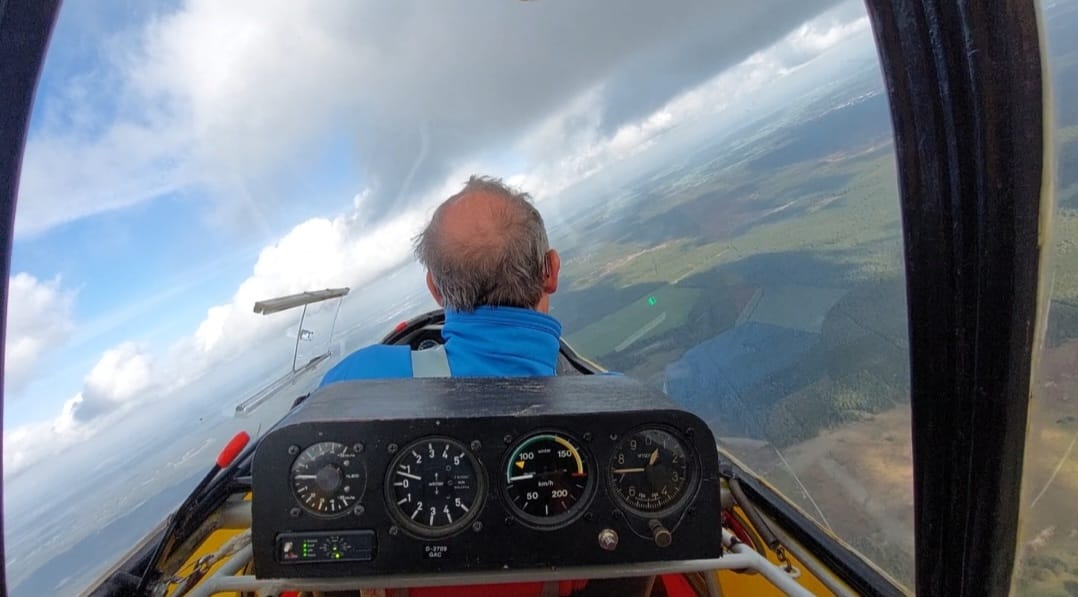 Matthijs
Maassluis
· October 2022
Onwijs gave ervaring om zonder motor eindeloos in de lucht te zweven, en zelf te ervaren hoe luchtstromen/thermiek werken. Heel fascinerend!
Op de eerste vlucht kwamen we onvoldoende in een thermiekbel terecht, waardoor deze relatief kort duurde. De instructeur bood uit zichzelf een herkansing aan, waarin het vervolgens wél lukte. Heb ik erg gewaardeerd!
Incredibly cool experience to float endlessly in the air without an engine, and experience for yourself how air currents/thermals work. Very fascinating! On the first flight, we didn't land in a thermal bubble, which meant it was relatively short. The instructor offered a second chance, in which we succeeded. Much appreciated!
Translated from dutch.
View original
· October 2022
Supergaaf, wat 'n belevenis!
Mooi om de rivier te zien, en de bossen. Fijne piloot: aardig, rustig, bekwaam. Er lichtten rode lampjes op & er gingen alarmpjes af, hij loste het kalm op.

Het was wel erg kort: nog geen 6 minuten. Dat was jammer. En het zou handig zijn als jullie duidelijk maken dat je lang & ook ver weg bent van de Thermiekbel en de mensen op het terras niet zien wie waar wanneer start.
Super cool, what an experience!
Nice to see the river, and the forests. Fine pilot: nice, calm, competent. Red lights lit up & alarms went off, he resolved it calmly.

It was very short though: less than 6 minutes. That was unfortunate. And it would be helpful if you make it clear that you are long & also far away from the Thermal Bubble and people on the terrace do not see who starts where & when.
Translated from dutch.
View original
· October 2022
Geweldig! Leuke vluchten gehad samen met instructeur Rick!
Stijgen en landen!

Telefoonnummer werkt niet
Awesome! Had fun flights together with instructor Rick!
Rise and land!

Phone number does not work
Translated from dutch.
View original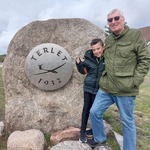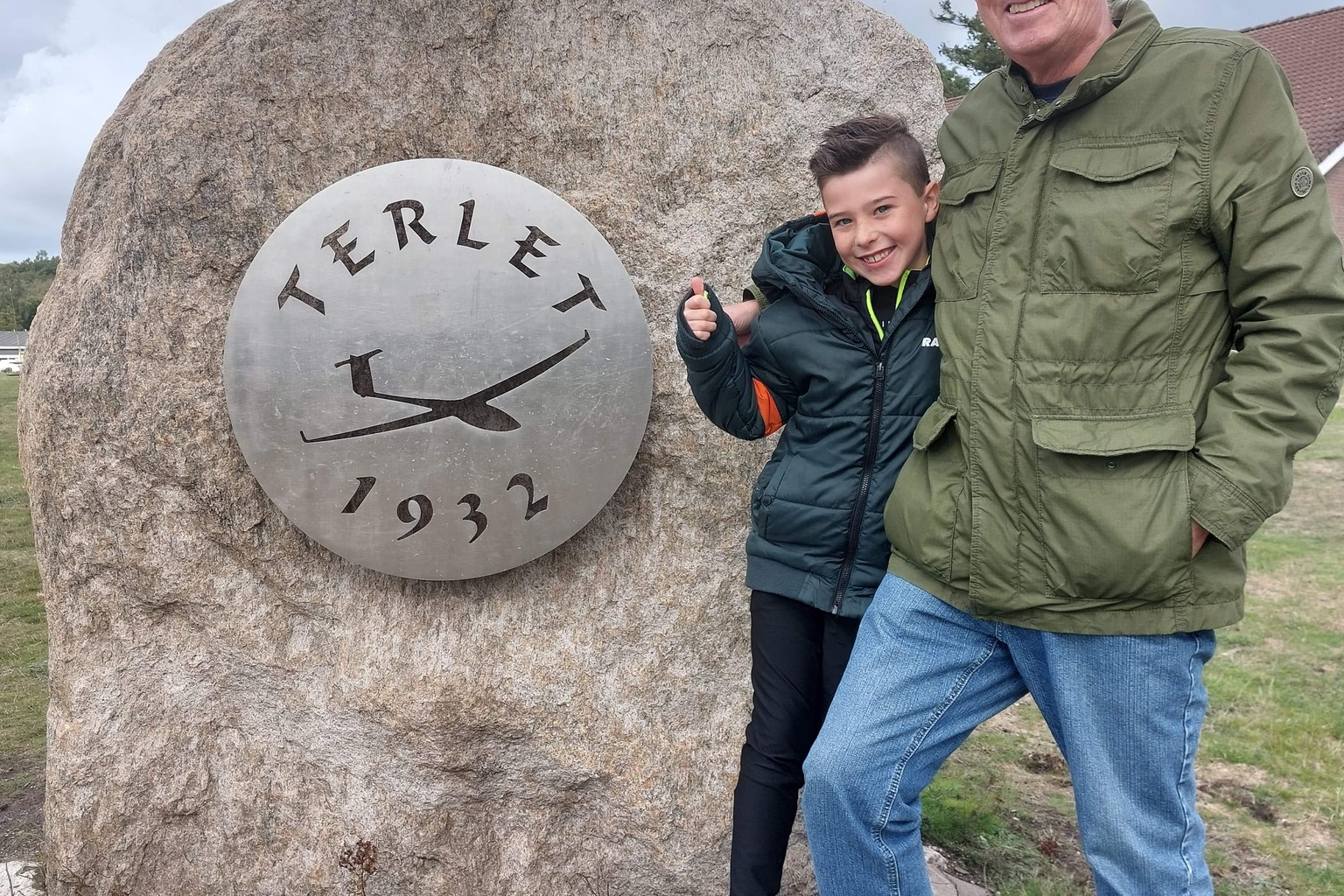 Philip van Loenen
Almere
· October 2022
Een geweldige ervaring om mee te maken..
Zelfs mijn kleinzoon mocht in de cockpit zitten bij de start plaats

Minpunten heb ik niet
A great experience to witness.
Even my grandson got to sit in the cockpit at the take-off spot

I have no minus points
Translated from dutch.
View original
5.0 (29)
Fly along in a glider. After a quick winch start you float silently through the air.
No experience needed

25,723 bought

Specialist in flying lessons

English speaking instructors