5.0 (6)
Take a flying lesson in a state of the art microlight airplane
Ultralight is high tech business. For aviation they are comparable to what the Formula 1 means for the car industry. They are a playground for innovation. Ultralights may weigh up to 450 kg. That includes the crew, fuel and luggage! Hence, their constructors have a great incentive to keep the aircraft as light as possible. So it's no surprise that major developments like composite materials found their way from ultralights to the larger aircraft. Are you curious already? Come and fly with today's pioneers!
Location
This flying lesson is available from Middenmeer. The airfield of Middenmeer is in the Northern part of North Holland, just above Amsterdam. It has a grass runway and is only open for the lightest category of airplanes. The airfield has a cosy restaurant only steps away from the airstrip, ready to enjoy all the action just in front of you.
High tech aircraft
You are going to take the controls of one of the most sophisticated airplanes of this moment, equipped with state of the art equipment. The plane is lightweight and thus very manoeuvrable. The slightest changes in input will have effect immediately. This makes it a very sportive plane to fly. You'll be amazed!
It's time to fly! Theory
The experience starts with a briefing and introduction about the principles of flight. Your instructor will explain how a plane can fly, how you create lift. He will show how the controls work; the rudder, ailerons, flaps and elevator. He will show what all instruments in the flight deck are about. Of course there is ample time to ask all questions you have. If you have brought company, they're free to join the briefing.
This theoretical part takes about 20 minutes, independently from the flight time you chose.
Practical
After the briefing you'll be heading to the plane with your instructor. You'll check if the airplane is ready for departure and do some safety checks together. Then you taxi to the runway. Using your headset you can hear the instructor and the control tower. The instructor will ask for permission to depart and there you go! Once you're up in the air you'll get control of the airplane. You can fly everything yourself, except the last part of the landing. Of course the instructor will coach and assist you where needed. He's trained for and prepared to correct any mistake you might make while steering, so don't worry. If you want to hand over the controls and enjoy the views or take some pictures, you're very welcome to do so.
How long the flying lasts is up to you. The minimum is 45 minutes. But the longer, the more fun of course!
Specifications
Persons
1
Season

All year

Only available during in its season. Please check the validity of your voucher.
Age
Min. 14 years
Max. length
1.95 m
Maximum height of the participant
Max. weight
115 kg
Maximum weight of the student, including clothes. For safety.
Participation
Flying lesson
How you participate: is it a flying lesson or do you fly along.
Time
Block Time
Indicates whether the time periods listed are block times or flight times. Flight time is the time in the air. Block time means from engine on to engine off, thus including taxiing.
Valid for
2 year
How long the voucher is valid after issue. Dit geldt alleen voor nieuwe bonnen.
Compare
Remarks
This flying lesson takes place in a two-seat airplane. Next to the student and instructors, no other people can join
The flying time is off-blocks time. The actual time in the plane, with the motor running.
Make sure you're at the airfield at least 15 minutes before your scheduled time for the preflight and boarding
We fly only under visual conditions. If the visibility is too low or winds too strong, we have to reschedule your flight
Please call on the day of your flight, you'll get the number of the on-site planner with the confirmation of your reservation
There might be some delay on the airport due to weather conditions or congestion at the airport, please be a little flexible
This lesson can be given in English as well
Availability
Click on a day to check availability
Click on the name to see how far you can fly in:
45 minutes
60 minutes
75 minutes
90 minutes
Reviews
| | | |
| --- | --- | --- |
| 5 stars | | 6 |
| 4 stars | | 0 |
| 3 stars | | 0 |
| 2 stars | | 0 |
| 1 star | | 0 |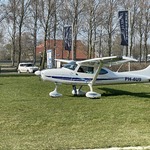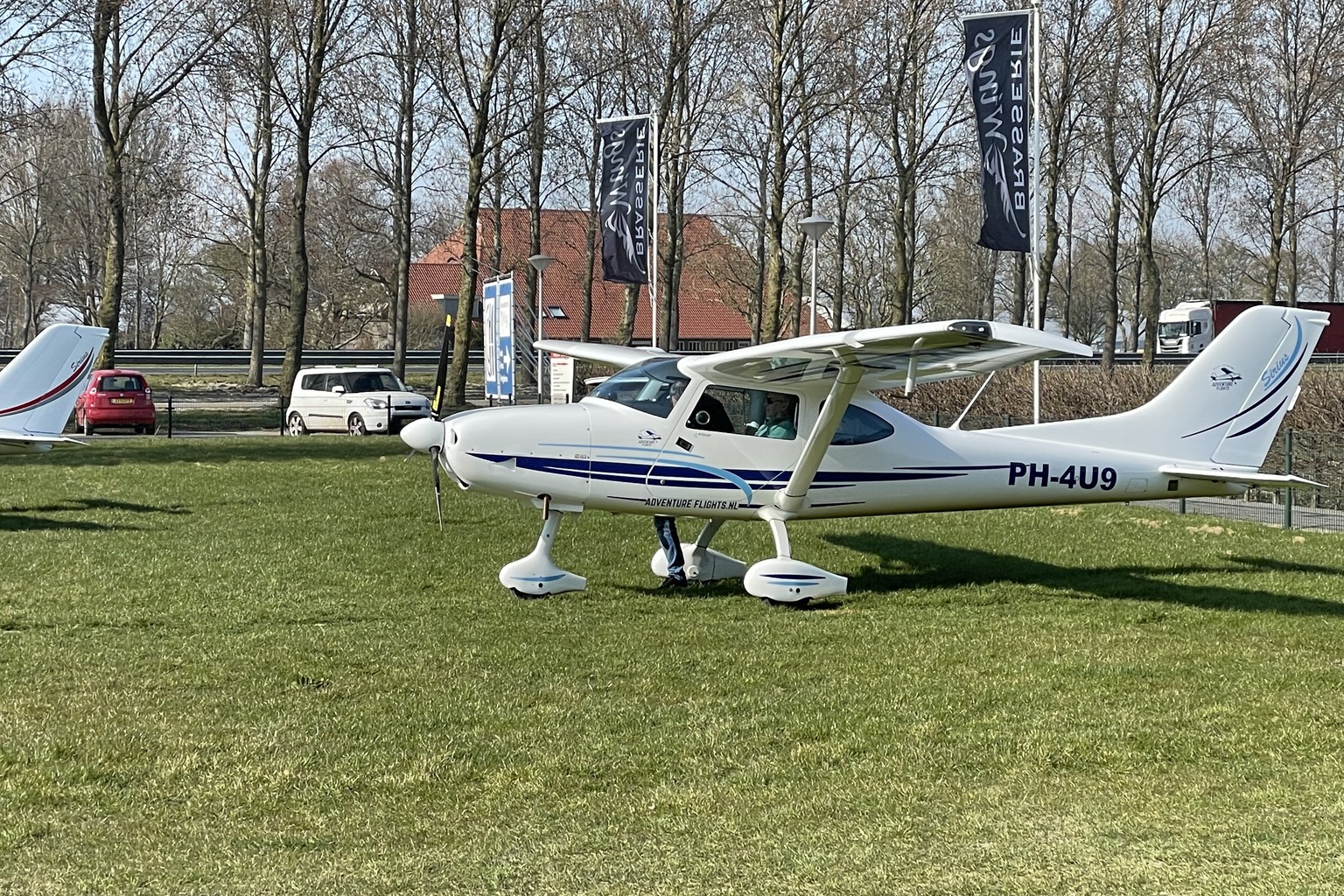 Hans
Berlicum
· March 2022
Het was een prachtig mooie dag voor een vliegles. Na enige uitleg zelf ruim 70% van de beschikbare tijd het vliegtuig mogen besturen. Wat een geweldige ervaring!
Hartelijke ontvangst. Goede instructeur.
Mooie locatie met leuke brasserie

Geen
Ferrie van Hattum
Enschede
· March 2022
Topervaring! 45 minuten in een ultralight op Middenmeer. Prachtige zonnige dag voor een perfect vliegeracring en alle uitleg over machine, vliegen etc door instructeur Rob. Inclusief geruime zelf aan de besturing! Thumbs up!
· September 2021
Prima!
Snel, makkelijk en een fantastische instructeur
· September 2021
Erg leuke ervaring gehad!
Zelf mogen vliegen, uitgebreide uitleg, speciale wensen, meedenken met de klant, vriendelijk, ze nemen de tijd voor je!

Horeca (was erg druk, daardoor duurde het erg lang bij de horeca voor de achterblijvers)
Ingrid Vlaar (50)
Broek op Langedijk
· August 2021
Geweldig!
De persoonlijke benadering. De duidelijke uitleg. Het kunnen kiezen van de vliegroute. Uitstekende instructeur. Kleinschaligheid. De algemene vriendelijkheid.

Geen.
Mickey en Latoya menckeberg pel (33)
Amsterdam
· June 2021
Ik heb een cadeaubon geregeld voor mijn vriend en had een afspraak gemaakt op een oranje datum(dus dit is niet zeker). De aanbieder in middenmeer heeft erg veel moeite gedaan om dit toch door te laten gaan op zijn verjaardag. Geweldige dag gehad!!!
Leerzaam, spannend, super uitzicht, veilig.

Geen