Basic flying lesson Lelystad
4.9 (228)
Flying lessons without passengers. Fly with an instructor in an airplane for two people.
The Basic Flying Lesson in the sports plane is one of the most bought experiences. And with good reason! It is the most fun way to get acquainted with flying.
Locations
The flying lessons are flown from Lelystad. In terms of flight movements, Lelystad is the busiest Dutch airport after Schiphol. Lelystad Airport is nowadays a controlled field, this means that air traffic control keeps an eye on everything. Therefore, flying from Lelystad is just like flying from a big airport. There is always plenty of activity and you can enjoy all kinds of aircraft that are constantly flying back and forth. This will make you look forward to your own flying lesson even more.
State-of-the-art aircraft
You will fly in a state-of-the-art aircraft with the latest equipment on board. At the same time, this is a lightweight and compact aircraft. This makes it extremely manoeuvrable and it steers very directly. The smallest steering movements have an immediate effect. The ideal combination for a sporty aircraft!
The time has come!
From the flight school you have a great view of the runway. Enjoy the hustle and bustle of the airport. This will get you completely in the mood! In consultation with the instructor you decide where you will fly to. Maybe you can fly over your home town. Below is a map of the Netherlands, showing how far you can fly.
Theory
You start with an explanation of the basics of flying. The instructor will answer important questions in this 'briefing'. How does an aircraft stay in the air? How do the pedals work? What are all the buttons and gauges for? Of course, you can also ask any questions you may have. If you bring someone along to watch you go up in the air, he or she can of course also attend the introduction. Then you both know what you will experience in the air. You do not have to pay extra for this.
The theory part always takes about 20 minutes, regardless of the time you choose for the practical part.
Practice
After the theory part, you'll go to the plane with your instructor. First, you check together whether the aircraft is ready for departure. Then you drive to the runway, this is called taxiing. Through the headphones you can hear the instructor and the control tower. The instructor asks the control tower for permission to take off. And then the moment has arrived! In the air, you can fly the plane by yourself. You can fly everything by yourself except for the last part of the landing. Of course, the instructor will help you with everything. He will take over if you want to look outside. Or if you want to take pictures or a video.
You choose how long the practical part takes. The minimum is 20 minutes, but the longer the better!
Specifications
Spoken languages
This experience is available in these languages.
Persons
1
Season

All year

Only available during in its season. Please check the validity of your voucher.
Age
From 14 on
Min. height
1.45 m
Minimum height of the participant
Max. length
1.95 m
Maximum height of the participant
Max. weight
100 kg
Maximum weight of the student, including clothes. For safety.
Participation
Flying lesson
How you participate: is it a flying lesson or do you fly along.
Time
Block Time
Indicates whether the time periods listed are block times or flight times. Flight time is the time in the air. Block time means from engine on to engine off, thus including taxiing.
Valid for
2 years
How long the voucher is valid after issue. Dit geldt alleen voor nieuwe bonnen.
Compare
Remarks
This flying lesson is in a two-person aircraft. No passengers can therefore fly along besides the student
The time chosen is the time in the plane. Allow about 40 minutes for theory, preparation and so on.
There will be flying only when there is sufficient visibility and when the wind is not too strong.
On the day of your lesson, call the location to see if we can fly safely. You will receive the phone number with your reservation
Depending on the (weather) conditions and crowds at the airport, agreed times may be slightly delayed
Lessons can also be given in English
For gift vouchers sold before 16 January 2023, a fuel surcharge applies in Lelystad. If you buy your gift voucher now, the fuel surcharge is included in the price. The surcharge only applies to Lelystad and is €10 per flight hour. If you fly for a shorter time it is less, so for example €5 for a half-hour flight.

For weekends and holidays there is a surcharge of € 15 per flight. You can pay this at the flight school when you come to fly.
Click on the name to see how far you can fly in:
20 minutes
30 minutes
45 minutes
60 minutes
75 minutes
90 minutes
Reviews
| | | |
| --- | --- | --- |
| 5 stars | | 207 |
| 4 stars | | 15 |
| 3 stars | | 5 |
| 2 stars | | 0 |
| 1 star | | 1 |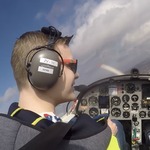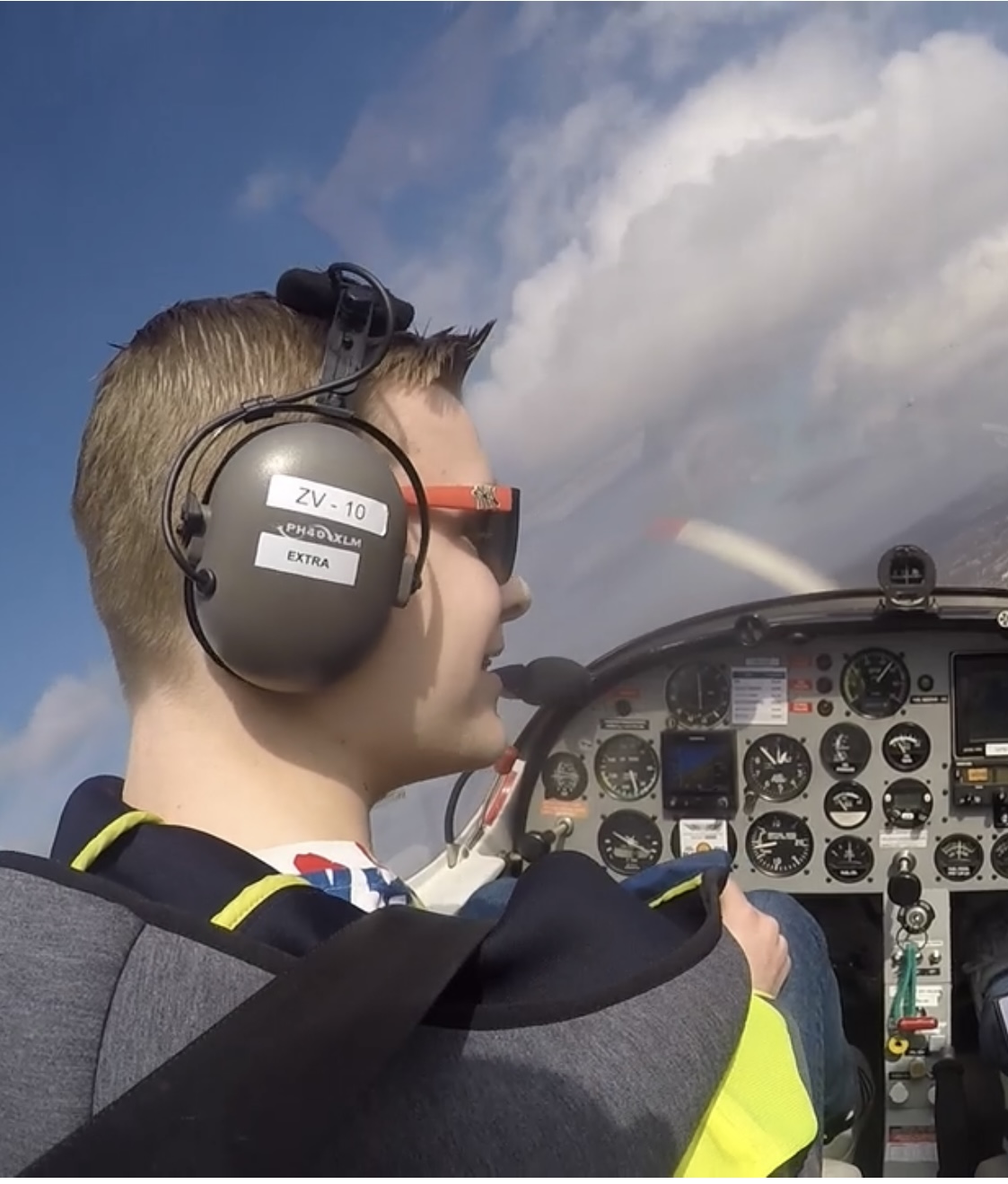 Rens
Weesp
· March 2023
Te gek!!! Was super dat ik zelf het vliegtuig mocht besturen! Aardige piloot.
Ook de ontvangst was heel vriendelijk, we moesten wat langer wachten maar we kregen koffie en limonade.
De vlucht zelf duurt niet zo lang (ik had 20 min. ) maar dat staat duidelijk op de site.
Ik mocht heel veel zelf doen, filmpje van de vlucht is zeker de moeite waard!

Een plek waar mensen die niet gaan vliegen foto's kunnen maken bijv. op het dakterras.
Awesome!!! Was super that I got to fly the plane myself! Nice pilot.
Also the reception was very friendly, we had to wait a bit longer but we got coffee and lemonade.
The flight itself does not take very long (I had 20 min. ) but that is clearly stated on the site.
I was allowed to do a lot myself, video of the flight is definitely worth it!

A place where people who are not going to fly can take photos e.g. on the roof terrace.
Translated from dutch.
View original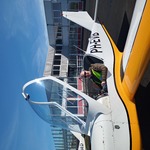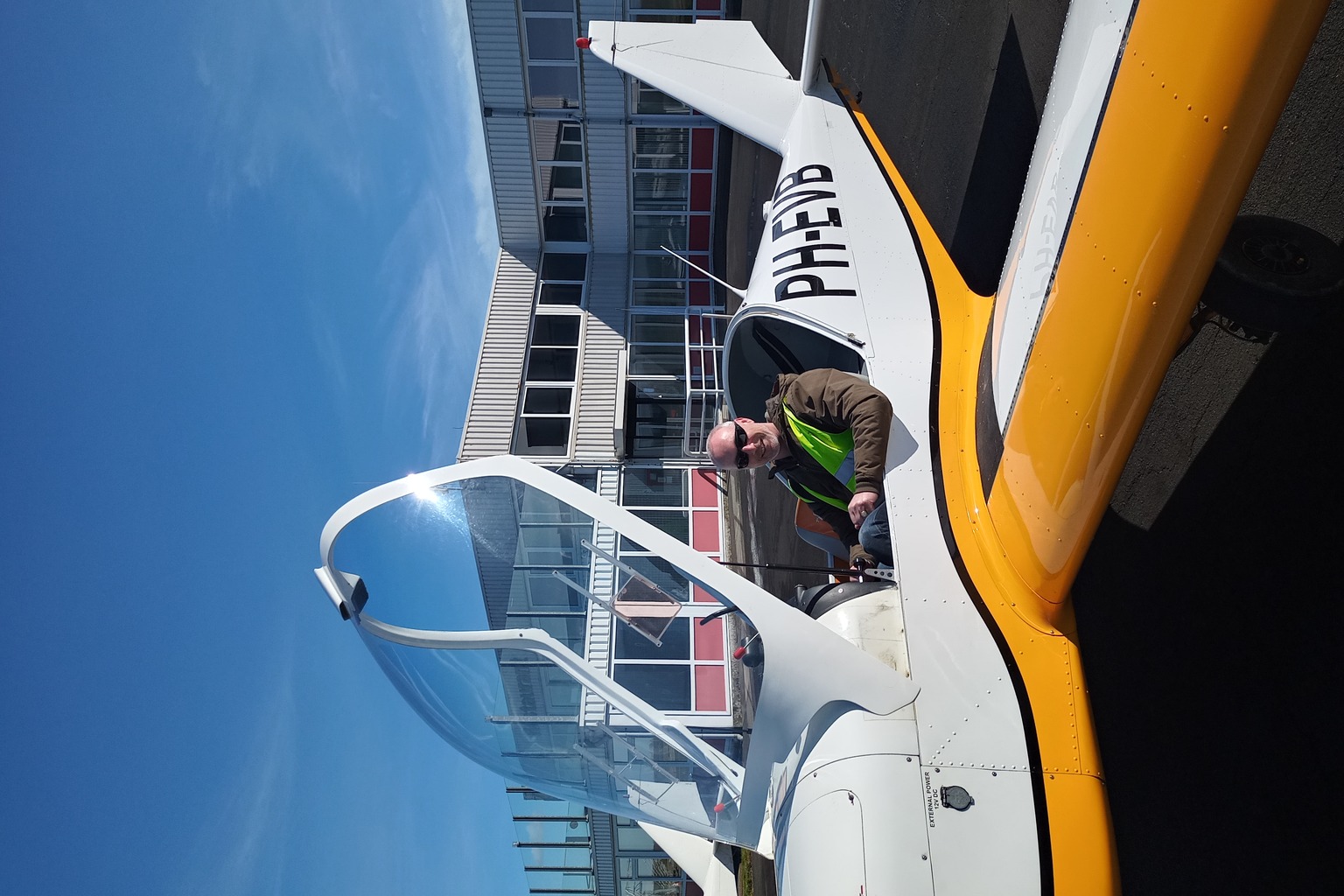 Marco de Haas
Nieuwegein
· March 2023
Super leuk en ook top instructeur
Bijna zelf alles gedaan en het weer en zicht was top.

Jammer dat de mensen die meekomen alleen vanachter het hek kunnen kijken en jammer dat de kantine dicht is.
Super fun and also top instructor
Almost did everything myself and the weather and visibility was top.

Bummer that the people coming along can only watch from behind the fence and a pity that the canteen is closed.
Translated from dutch.
View original
· February 2023
Erg leuk, prettige en rustige piloot en geluk met het weer, bijna windstil, zon en wolken
Very nice, pleasant and calm pilot and lucky with the weather, almost windless, sun and clouds
Translated from dutch.
View original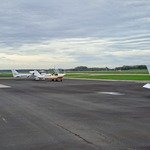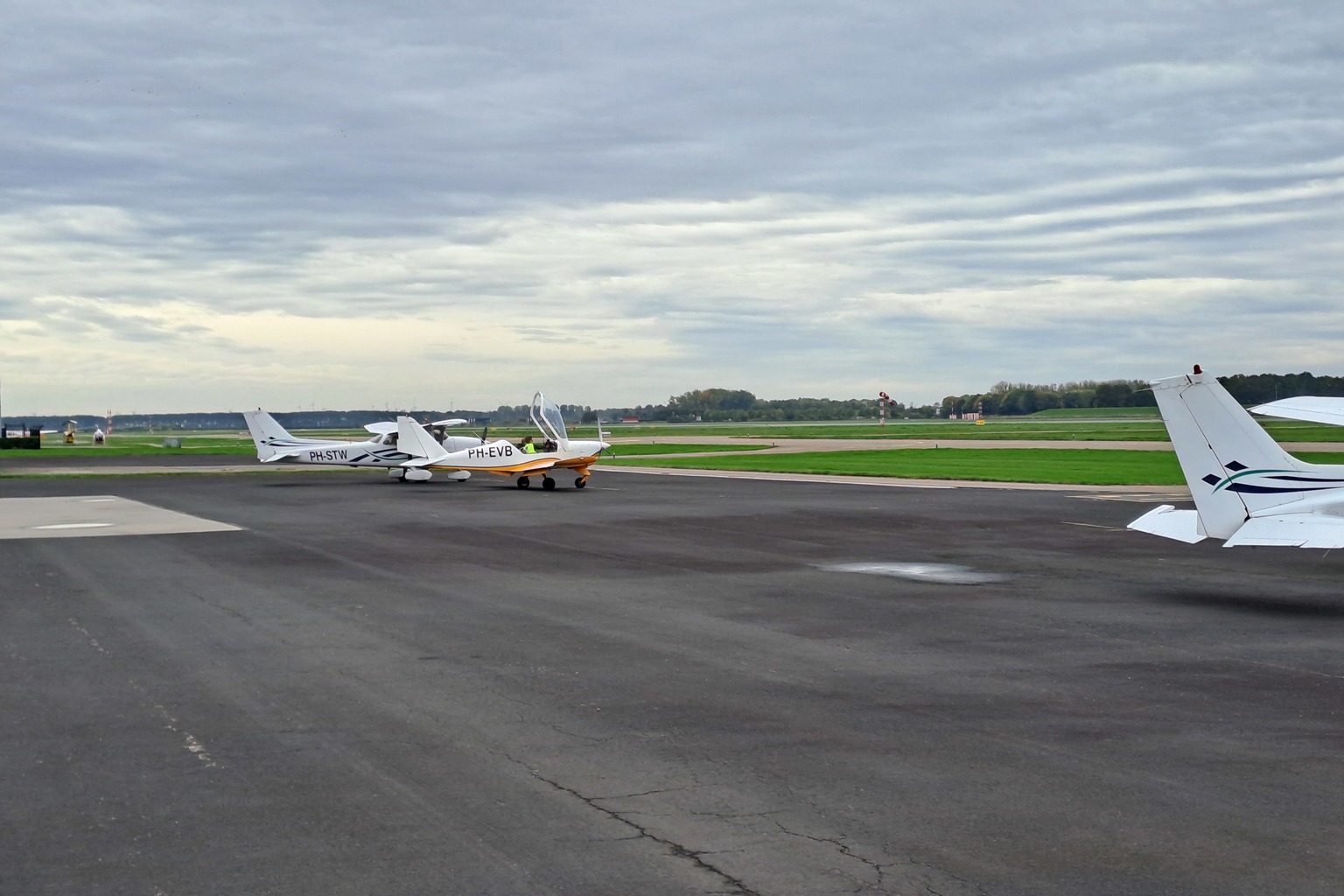 Lindsey
Tiel
· September 2022
Ik heb de vlucht cadeau gegeven. Diegene vond het vliegen erg leuk en een fijne piloot. Wel was het vliegen zelf erg kort. Er staat 20 minuten vliegen. Maar hier wordt de landing en het taxien/opstijgen vanaf getrokken waardoor je daadwerkelijk maar net iets meer dan 10 minuten vliegt. Daarnaast vond ik minder netjes dat op het moment dat mijn afspraak telefonisch verzet werd naar het weekend er niet vermeld werd dat er nog eens 15 euro bovenop kwam ivm het weekend en later ook nog brandstofkosten. De brandstofkosten snap ik maar het was netjes geweest als dit meteen vermeld was. Daarnaast vond ik 15 euro ivm vliegen in het weekend veel. En kwam er al met al na het reserveren dus best nog wat bij. Verder vriendelijk personeel en chapeau naar de piloot
Piloot legde veel en fijn uit en er mocht veel zelf gevlogen worden!

De tijd dat je daadwerkelijk vliegt is geen 20 minuten. + allebijomende kosten (en deze vooraf duidelijk vermelden en niet pas na boeking/reservering). Ik kon er niks aan doen dat mijn vlucht op vrijdag niet door kon gaan maar moest wel 15 euro bijbetalen om deze naar zondag te verplaatsen...
I gave the flight as a gift. The person liked the flying very much and a fine pilot. However, the flying itself was very short. It says 20 minutes of flying. But the landing and taxiing/rising are subtracted from this, so you actually fly for just over 10 minutes. I also thought it was less decent that when my appointment was changed to the weekend by phone, it was not mentioned that there was another 15 euros on top because of the weekend and later also fuel costs. I understand the fuel costs, but it would have been nice if it had been mentioned right away. I also thought 15 euros for flying at the weekend was a lot. And there was quite a bit more after booking. Furthermore, the staff was friendly and the pilot was well explained and we were allowed to fly a lot ourselves! The actual flying time is not 20 minutes. + all additional costs (and clearly state these upfront and not only after booking/reservation). I couldn't help the fact that my flight on Friday couldn't go ahead but had to pay an extra 15 euros to move it to Sunday....
Translated from dutch.
View original
Laura from Flyouts.com:
Bedankt voor je feedback.
Zoals aangegeven onder het kopje 'specificaties', zijn de vermelde tijdsduren bloktijden. Bloktijd betekent van motor aan tot motor uit, inclusief het taxiën.
Ook worden de toeslagen zowel onder het kopje 'opmerkingen' als in de bevestigingsmail vooraf vermeld. Daarnaast ben je uiteraard vrij om op een doordeweekse dag te komen vliegen om de weekendtoeslag te vermijden.
We zijn blij dat jullie een leuke dag gehad hebben en we zullen persoonlijk contact met je opnemen.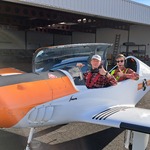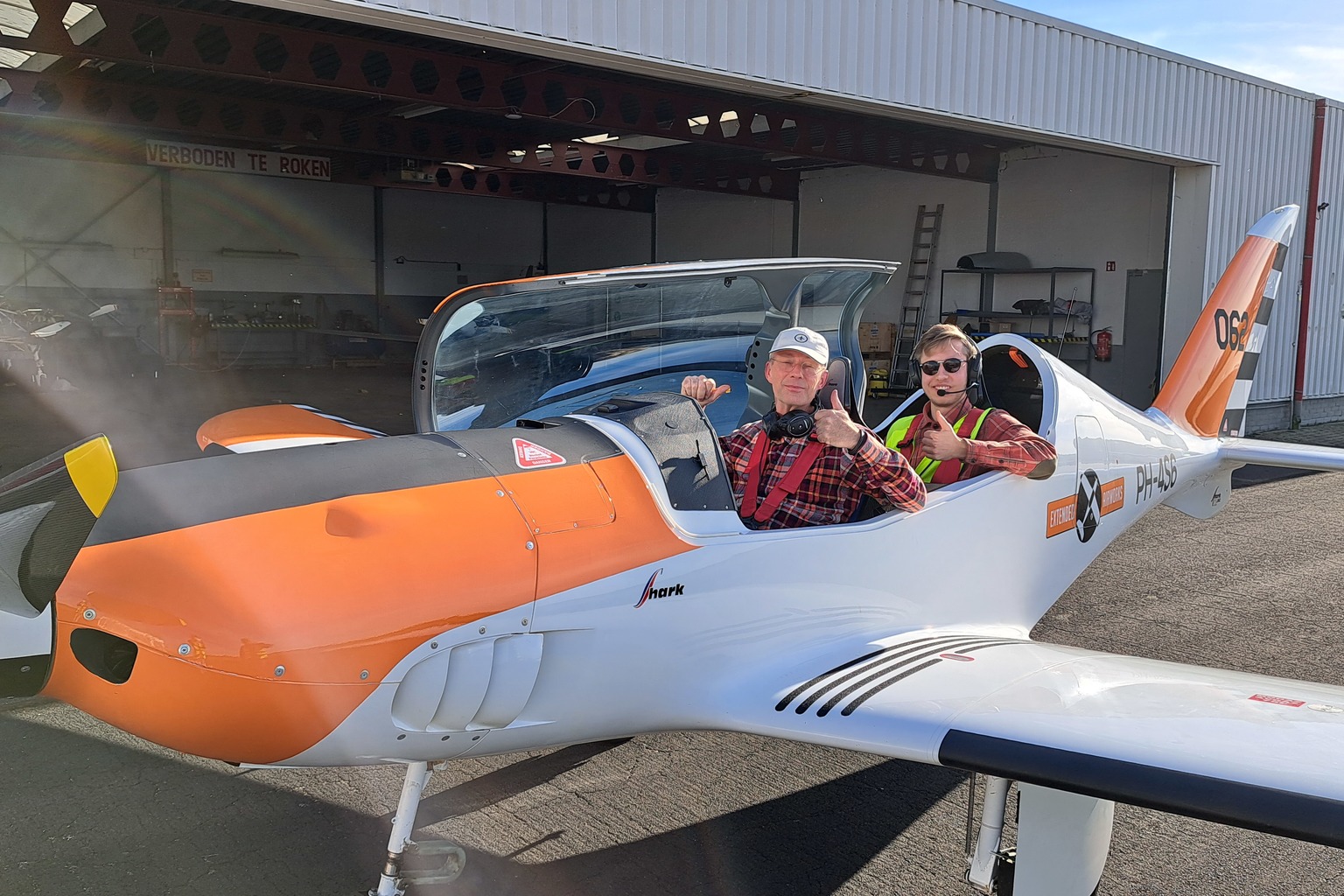 Alex Nygren
Almere
· October 2022
Een hele vette ervaring en hele goede service.
Als er een probleem is hebben zij een oplossing er voor. Gaan doen voor een leuke ervaring.

Geen
A very fat experience and very good service.
If there is a problem they have a solution for it. Going to do for a fun experience.

No
Translated from dutch.
View original
· September 2022
Een leuke ervaring rijker. Besloten om verder te gaan met een serieuze vlieg opleiding.
Ik ben nu 5 lessen verder en in het geheel is het zeker leuk

Op zich alles prima, maar misschien een goed overzicht geven wat de kosten zijn bij een volledige fase. Ook paspoort controle heb ik niet meegemaakt. Vind ik niet erg, maar misschien voor veiligheid en/of fraude van leerlingen een verbetering in het voordeel van de vliegschool.
A fun experience richer. Decided to move on to serious flight training.
I am now 5 lessons on and overall it is definitely fun

In itself everything is fine, but maybe give a good overview what the cost is at a full stage. I also did not experience passport control. Don't mind, but maybe for safety and/or fraud of students an improvement in favour of the flight school.
Translated from dutch.
View original
4.9 (228)
Flying lessons without passengers. Fly with an instructor in an airplane for two people.
No experience needed

25,723 bought

Specialist in flying lessons

English speaking instructors