Boeing 737 full-motion simulator
Lelystad
4.9 (248)
Fly in a professional simulator. This flight simulator moves while flying, so you can 'feel' the plane.
Always dreamt of flying a Boeing 737? To feel what it is like to have control over an 65 tons heavy airplane? Then you should get in this Boeing 737-800 full motion flight simulator!                    
Location
Come to Lelystad for your flying lesson. Here you will find a great airport with its own cosy restaurant. There's always a lot going on and you can enjoy watching all kinds of airplanes coming and going all day.  
Full motion flight simulator
The cockpit is an exact copy of the real thing and the complete equipment works as in real life. And best of all: the cockpit moves along with every motion you enforce. Therefor it is rightly so that real pilots are trained in this simulator. Try it!              
Are you ready?
The flying school will welcome you with a cup of coffee, tea or cool drink. The view of the runways from the restaurant is great. Enjoy your drink and all the activity at the airport. That's the perfect way to get in the mood!  
Theory
First of all you will hear some basic information about the principles of flying. The instructor will then go on to give you an extensive briefing on the operation of all the buttons, signs and other flying instruments. The pilot will lead you through everything and meanwhile you can ask him everything about flying. If you bring someone with you, he or she is also welcome to this briefing. So everyone will be informed about your experience 'in the sky'. This is free of charge for you and your companion(s).
Flight
After the instructions you will get into the simulator and you are ready to fly! For example, depart from Schiphol or fly to Dubai. Do you want to fly over Palm Island? Or do you want to experience technical failures or other difficulties like bad weather? Everything is possible! This simulator is being used to train the real pilots who take you safely to your holiday or work destination. From now on you know how that feels! You decide how long the practical part takes. The minimum is 30 minutes. But the longer, the more fun of course! Regardless of how you 'landed', afterwards you discuss the flight and enjoy the view over the runway of Lelystad Airport.
Specifications
Persons
1 - 3
Season

All year

Only available during in its season. Please check the validity of your voucher.
Age
Min. 8 years
Participation
Flying lesson
How you participate: is it a flying lesson or do you fly along.
Time
Block Time
Indicates whether the time periods listed are block times or flight times. Flight time is the time in the air. Block time means from engine on to engine off, thus including taxiing.
Valid for
2 year
How long the voucher is valid after issue. Dit geldt alleen voor nieuwe bonnen.
Compare
Remarks
The chosen time is the time in the simulator. The theory part is included and takes approximately 20 minutes
In addition to the student, a maximum of 2 people can participate in the simulator, for a small extra charge. Students can then exchange during the flight. Book at least 20 minutes per student
You can take photos or film. Note that the simulator tilts
You can follow this flying lesson from the age of 8, but we advise minimum 12 years. For younger children it might be too complex and they will have difficulty to see over the panel
This lesson can also be given in English
We also offer training courses, for example in preparation for your grading. See vliegsimulator.nl
Availability
Click on a day to check availability
Location
Lelystad
Also available in:
Ostend
Reviews
| | | |
| --- | --- | --- |
| 5 stars | | 232 |
| 4 stars | | 15 |
| 3 stars | | 1 |
| 2 stars | | 0 |
| 1 star | | 0 |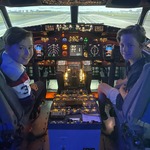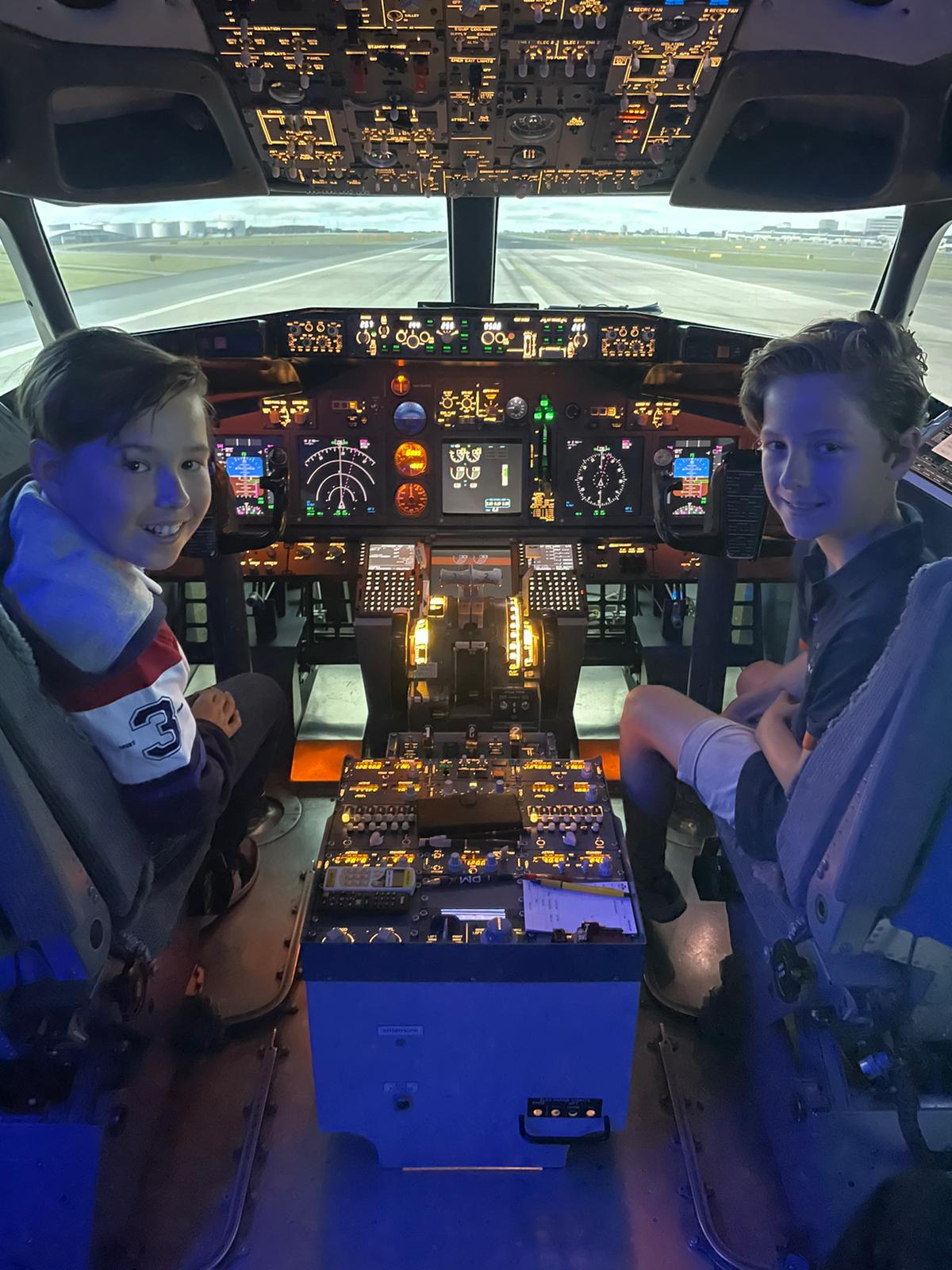 Rick
Leersum
· May 2022
Geweldig!
Heel bijzonder om echt te ervaren hoe het is om met zo'n grote kist te vliegen!
· May 2022
Veel leuker dan verwacht deze realistische ervaring, super tof! En wat een aardige instructeur!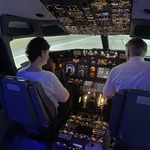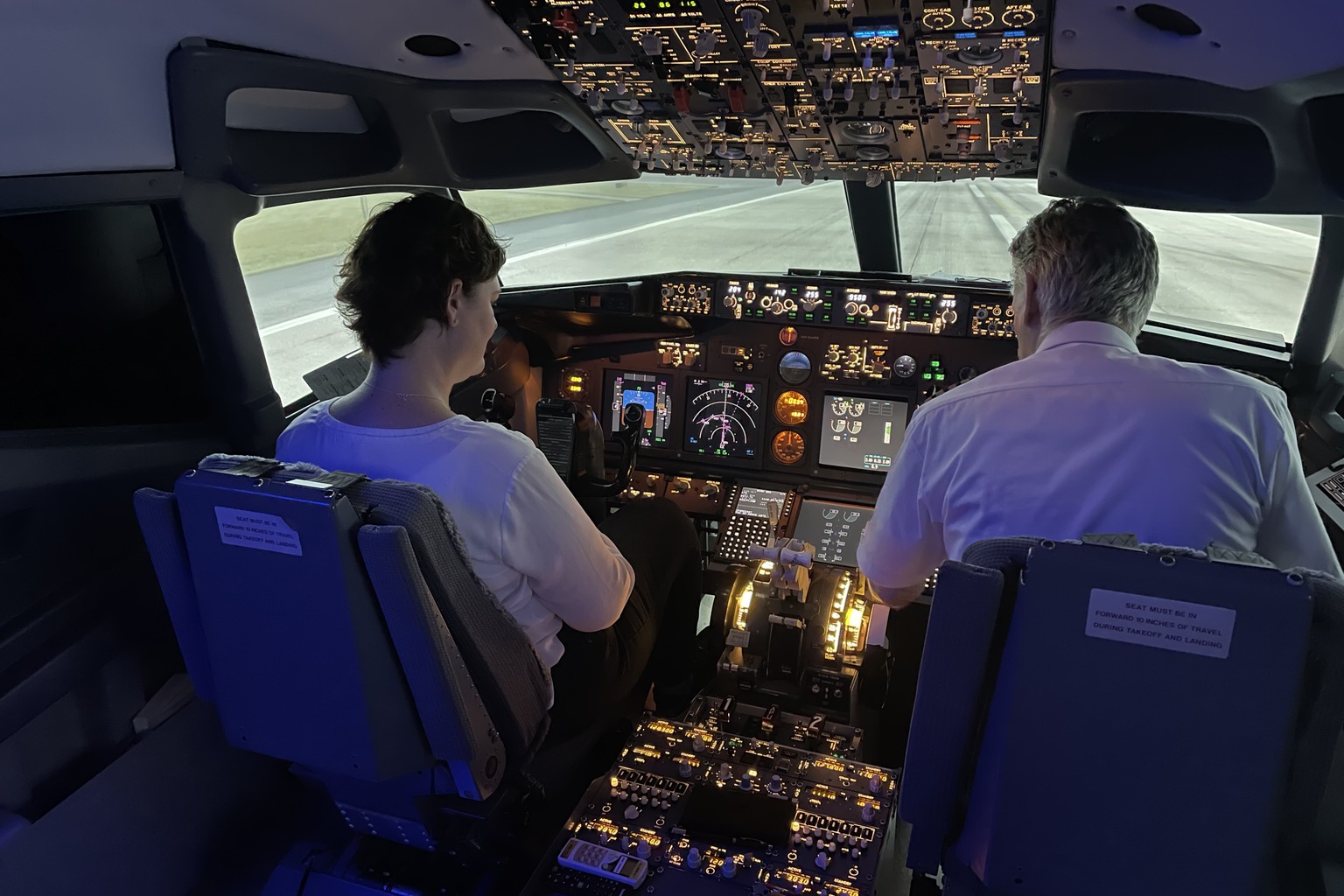 Bianca Meijer
Reduzum
· May 2022
Het was een enorme mooie ervaring.
Ik vond het mooi om zelf z'on groot vliegtuig te besturen. De uitleg was heel duidelijk

De tijd van de uitleg was vrij kort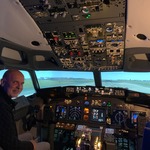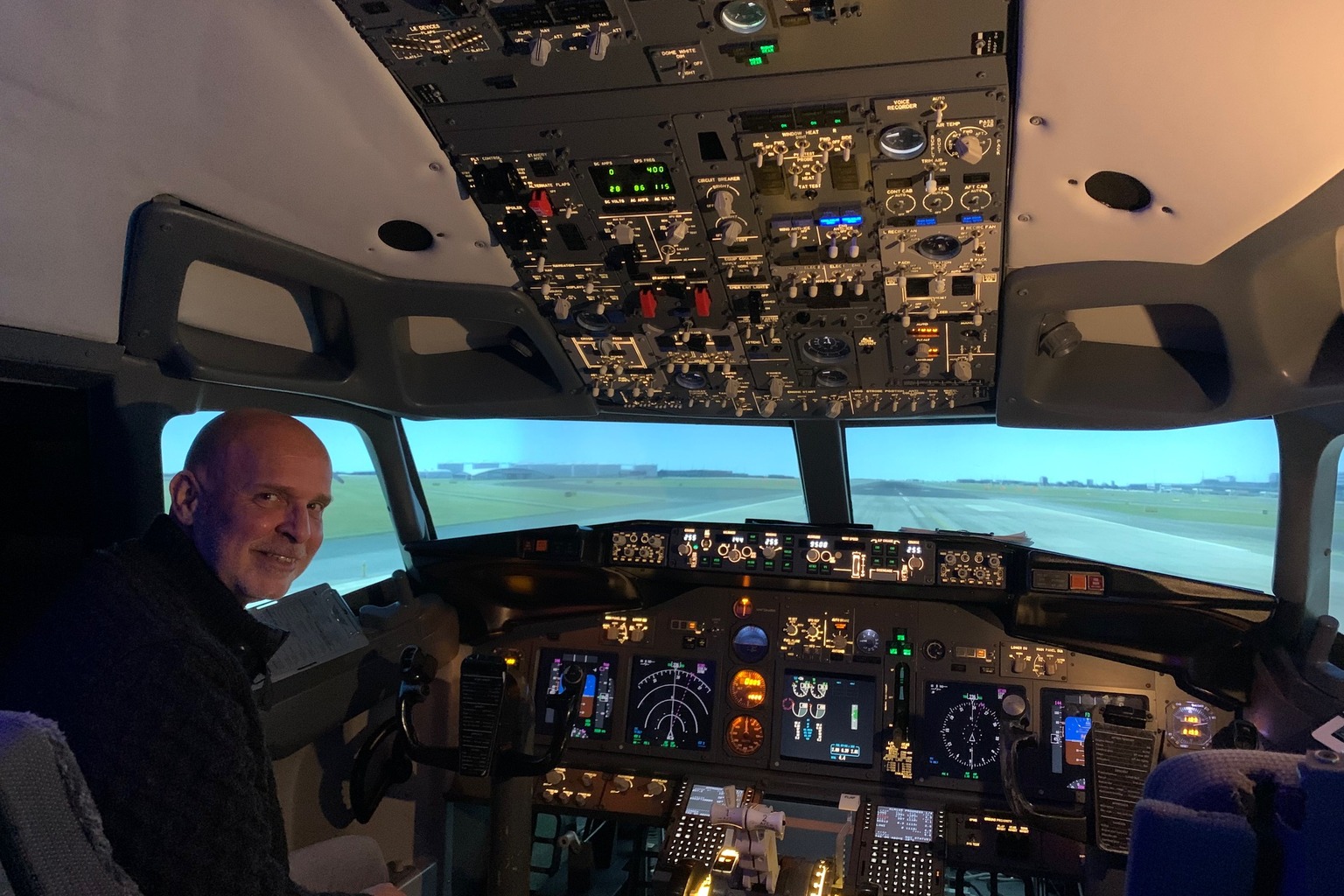 Ton
Best
· May 2022
De ervaring is nauwelijks in woorden weer te geven. Al jaren vroeg ik mezelf af wat er in de cockpit gebeurde. Na een aantal Cessna vluchten in het verleden was het tijd voor het echte werk. De belevenis is heel realistisch. Alle controls zijn aanwezig en door de bewegingen van de simulator waan je jezelf echt in control.

In alle rust en heel duidelijk lootst Theo je door de vlucht heen. Nieuwsgierig als ik ben heb ik lekker veel kunnen vragen en daar uitvoerige antwoorden op gekregen. Top belevenis!

Ik ga het zeker nog een keertje boeken!
Gewoon allemaal top!

Geen kunnen vinden.
· May 2022
Ik vond het FANTASTISCH! Theo was super aardig en legt alles heel goed uit. IK heb mijn PPL al en daar speelde hij leuk op in door wat extra uitdagingen erin te gooien. Een mooie ervaring en ik heb het heel erg leuk gehad. Dank je wel Teo!
Serieus alles!

Helemaal niets!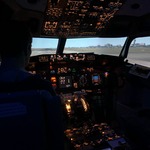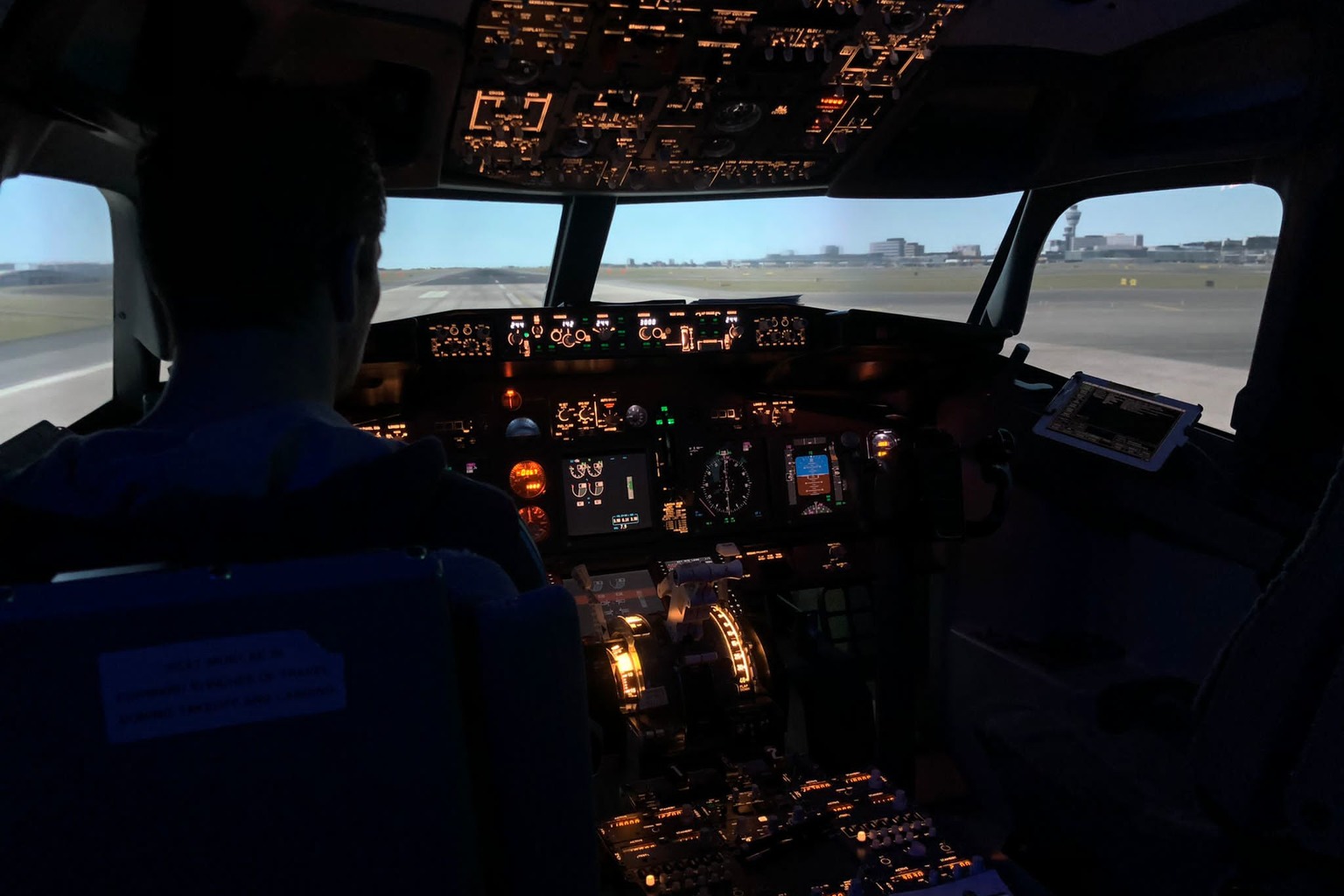 Danny van Etten
Maasland
· April 2022
Het was een super leuke ervaring en dankzij instructeur Theo heb ik een paar mooie starts en landingen kunnen uitvoeren op mooie plekken
Het was allemaal leuk!

Die zijn er niet!