Airbus A320 Simulator Lelystad
5.0 (22)
Experience for yourself how it is to control this ultra modern passenger plane.
Are you dreaming of a job as pilot of a large passenger plane from an early age? Or do you just want to experience for yourself how it feels to land an ultra modern passenger plane with a speed of 250 km per hour? Then our Airbus A320 simulator is for you.
Location
Come to Lelystad to follow this flying lesson. You will find a nice airport here and there is a cozy restaurant. Also there is always plenty of activity and you can enjoy all kinds of aircrafts that continuously fly off and on. So you get even more in the mood for your own flying lesson.
Super-realistic
The Airbus A320 is one of the most popular airliners in the world and largely designed around the pilot. The aircraft had to be able to fly easily and safely. It was the first aircraft that could fly computer-controlled ("fly by wire"). That makes the A320 a fantastic plane to experience your first flying hours. The simulator gives you an extremely realistic flying experience. All instruments and control systems are the same as in the real plane.
The A320 is equipped with a 220 degree view system, putting you in the middle of the action. You forget that it is a static simulator. Furthermore, the Airbus simulator is equipped with a dual control system, and all buttons and systems are just like the real aircraft. That makes flying on this simulator a fantastic experience that you will not soon forget!
Theory
You start with a brief explanation of the basics of flying in an A320. In this 'briefing', the instructor answers the most important questions: what are all the buttons, lights and other instruments for? Of course you can also ask all your questions yourself. If someone comes to watch, he / she may of course also be at the introduction. Then you both know what you are going to experience 'in the air'. You do not have to pay extra for this. The duration of this explanation is based on the time of your flying lesson. The explanation is part of the flying lesson and falls within the booked time.
It is also possible to book an extensive theory lesson. In a 20-minute theory session, our pilot elaborates on flying in general, and the A320 in particular.
Flying
Then you step into the simulator and fly to an airport of your choice. Maybe you want to simulate another technical failure? Everything is possible. Normally this simulator is used to train the pilots who bring you safely to your holiday or work destinations. From now on, you know how that feels!
You choose yourself how long the practical part lasts. The minimum is 30 minutes. But the longer, the more fun of course!           At the end of your flight, you have a drink and you can enjoy the view over the runway of Lelystad Airport. By the way, all instructors of the A320 simulator are "in real life" also captains!
Specifications
Spoken languages
This experience is available in these languages.
Persons
1 - 4
Season

All year

Only available during in its season. Please check the validity of your voucher.
Age
From 12 on
Participation
Flying lesson
How you participate: is it a flying lesson or do you fly along.
Time
Block Time
Indicates whether the time periods listed are block times or flight times. Flight time is the time in the air. Block time means from engine on to engine off, thus including taxiing.
Valid for
2 years
How long the voucher is valid after issue. Dit geldt alleen voor nieuwe bonnen.
Compare
Remarks
You can take photos or make a video
The flying lesson is for 1 or 2 people. Students can be changed during the flight. Book a minimum of 15 minutes per student
You can follow this flying lesson from the age of 12. For younger children it is too complex and therefore less fun
This lesson can also be given in English
We also offer training courses, for example in preparation for your grading. See vliegsimulator.nl
Location
Lelystad
Reviews
| | | |
| --- | --- | --- |
| 5 stars | | 22 |
| 4 stars | | 0 |
| 3 stars | | 0 |
| 2 stars | | 0 |
| 1 star | | 0 |
· March 2023
Super A320 sim sessie, van genoten :)
Erg aardige en bekwame instructeur, nam de tijd voor alle vragen, een leerzame en zeker geslaagde middag!
Instructeur, detailed sim
Super A320 sim session, enjoyed it :)
Very nice and competent instructor, took time for all questions, an informative and definitely successful afternoon!
Translated from dutch.
View original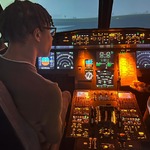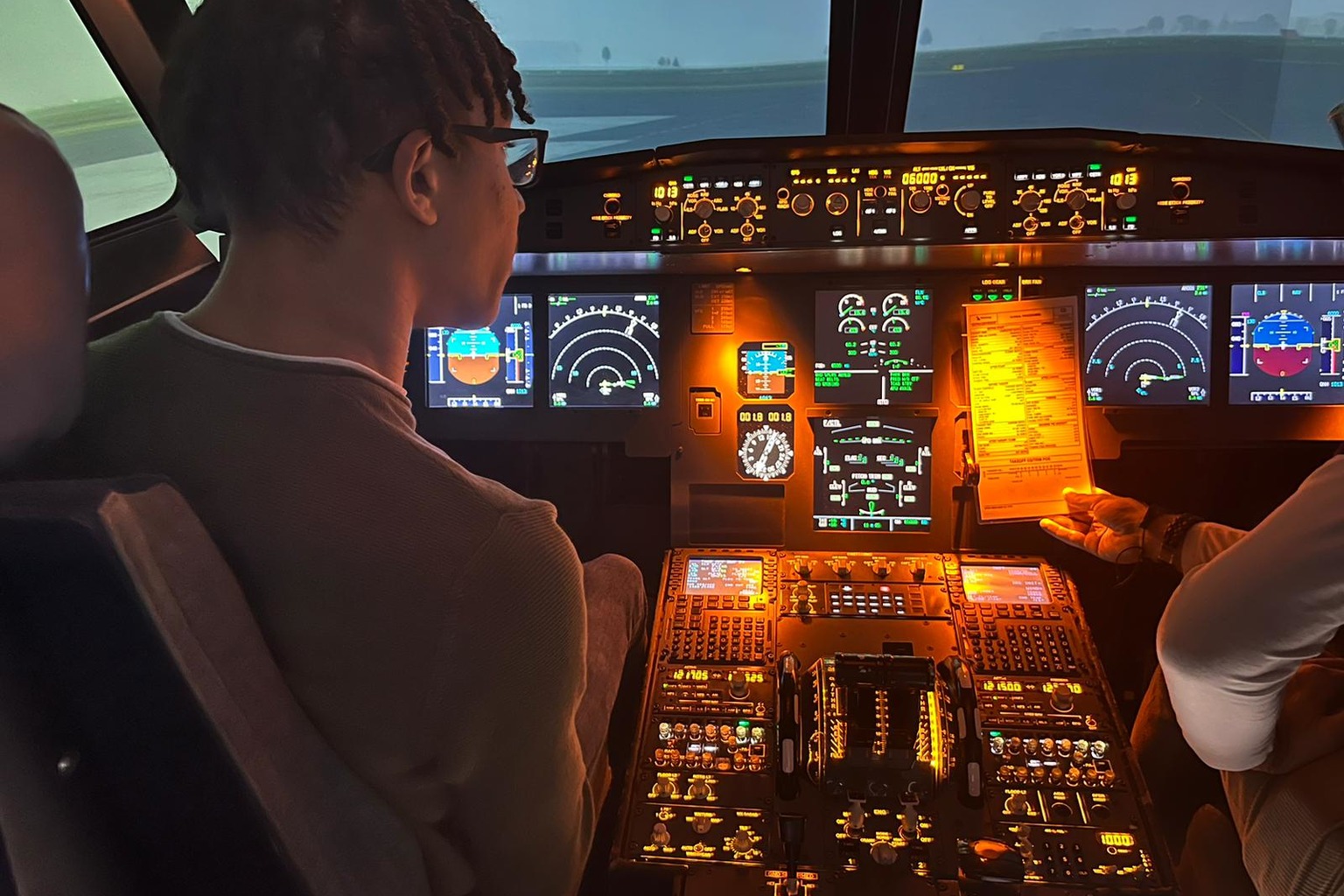 Neo
Spijkenisse
· March 2023
Het was heel leuk en leerzaam zeker voor herhaling vatbaar
Heel leuk en leerzaam

Geen
It was very fun and educational definitely worth repeating
Very fun and educational

No
Translated from dutch.
View original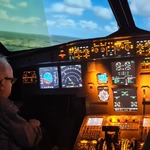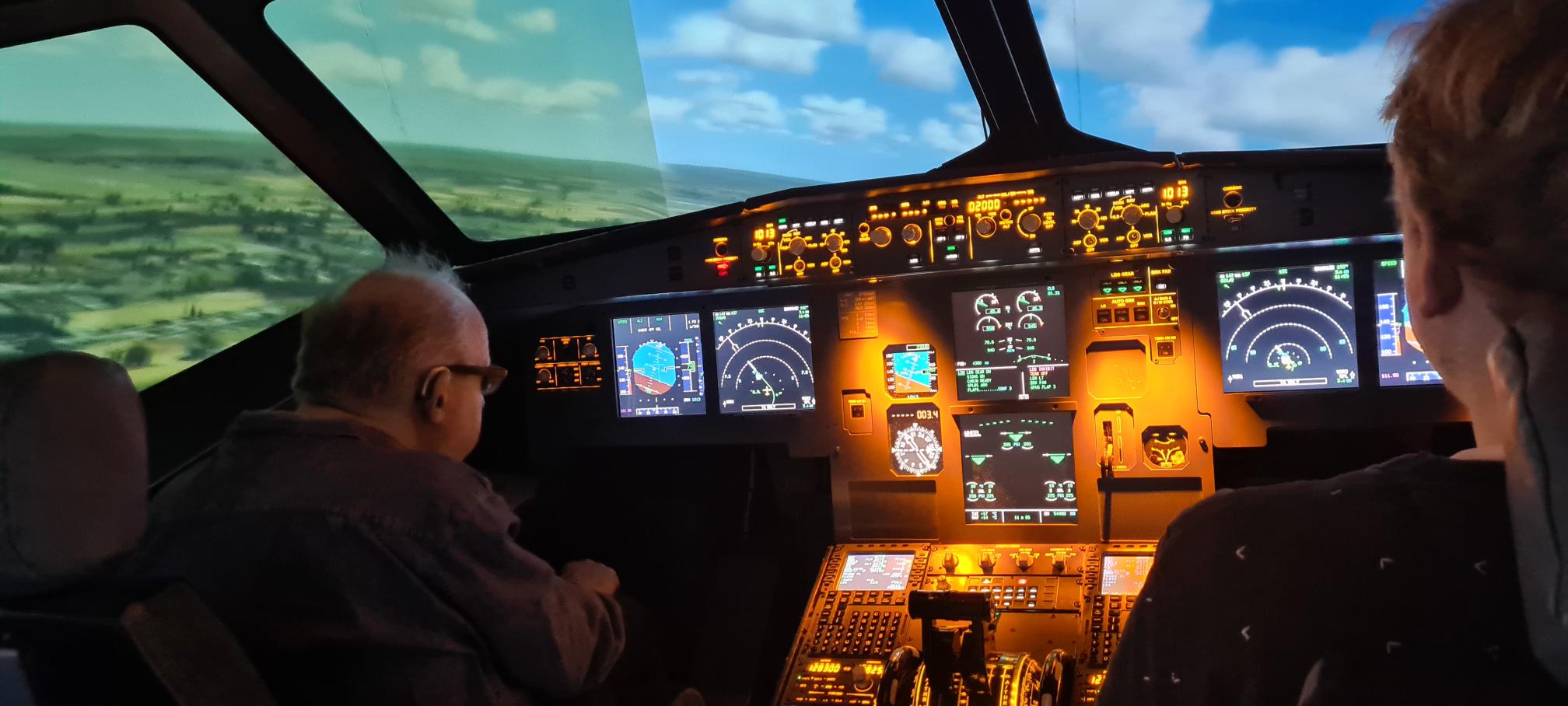 Jennifer Otten
Sint-Michielsgestel
· December 2022
Verjaardagscadeau voor man met visuele en auditieve handicap en bekend met autisme. Heeft de tijd van zijn leven gehad. Goede ontvangst en keurige begeleiding gedurende simulatie.
Nam de tijd en hield goed rekening met de beperkingen door veel over te nemen.

Geen was echt goed geregeld
Birthday gift for man with visual and hearing impairment and known autism. Had the time of his life. Good welcome and neat guidance during simulation.
Took time and took good account of limitations by taking over a lot.

It was really well organised
Translated from dutch.
View original
· June 2022
Wat een gave ervaring! Valerio is een fantastische captain die de tijd neemt om alles uit te leggen en in te schatten wat je al begrijpt van het toestel.
Goede briefing
Duidelijke uitleg
Leerzaam

Aantal onderdelen van de sim werkten niet
What a cool experience! Valerio is a fantastic captain who takes the time to explain everything and assess what you already understand about the aircraft.
Good briefing
Clear explanations
Instructive

Some parts of the sim did not work
Translated from dutch.
View original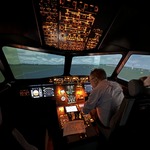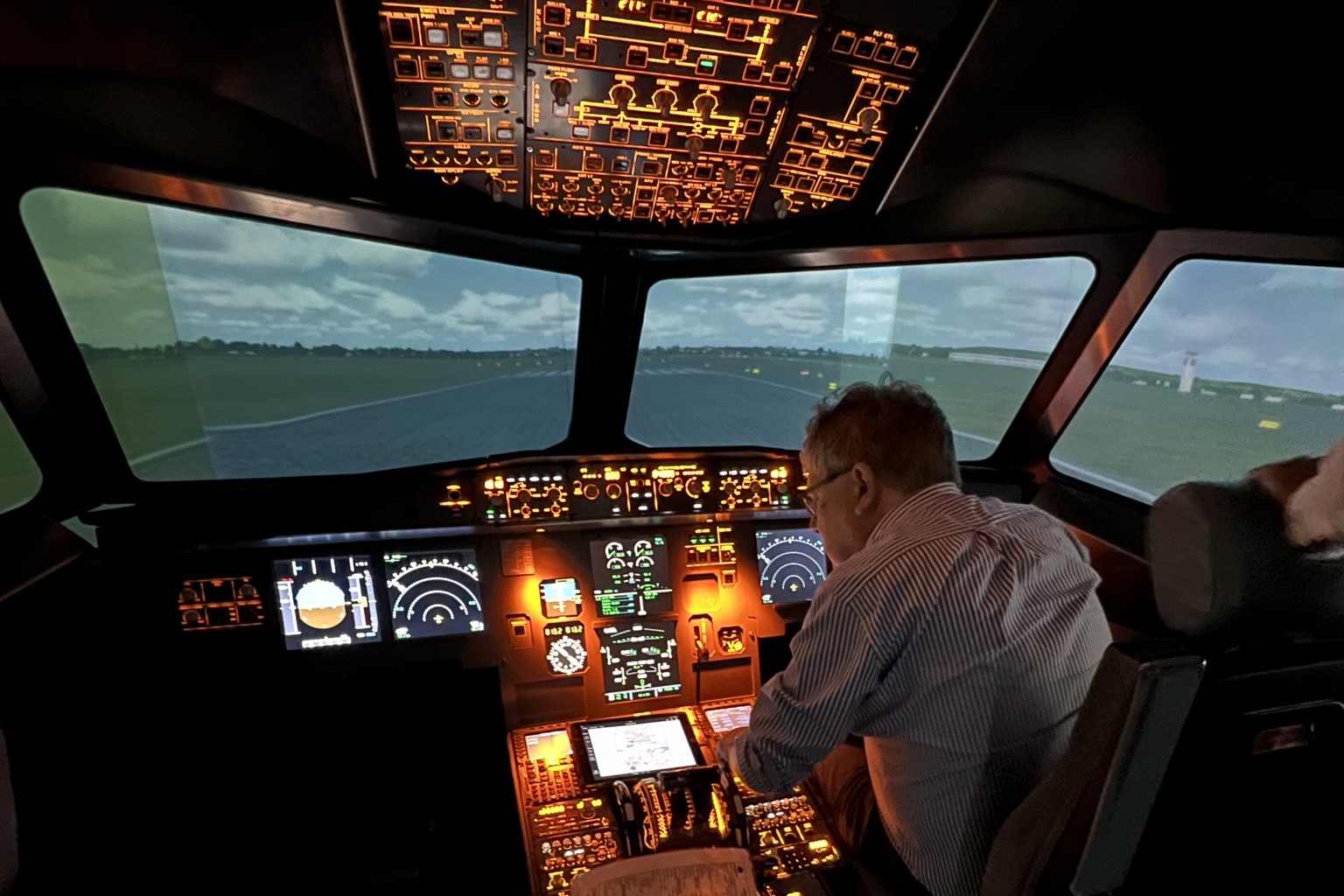 Klaus
Delfzijl
· July 2022
Absoluut fantastisch. Even wennen aan de Airbus maar dit was geweldig en de instructeur totaal super. Valerio, thank you so much for everything. You are truly a super instructor.
Werkelijk alles was geweldig. Een super ervaring. Persoonlijke begeleiding van een professioneel A320 piloot die werkelijk alles kan en wilt uitleggen

Ik kan werkelijk geen minpunten bedenken
Absolutely fantastic. Had to get used to the Airbus but this was great and the instructor totally super. Valerio, thank you so much for everything. You are truly a super instructor.
Really everything was great. A super experience. Personal supervision by a professional A320 pilot who really can and wants to explain everything.
Translated from dutch.
View original
· June 2022
Super ervaring, was cadeau voor mijn man die regelmatig vliegt voor zijn hobby. De instructeur nam zijn tijd, was kundig en liep zelfs wat uit omdat er geen sessies gepland waren na mijn man. Super goede ervaring dus!
Extra tijd uitgetrokken voor de sessie omdat er ruimt voor was, leuke klik met de instructeur

Planning wellicht; online kun je datum prikken maar die kwam dus niet uit. Maar dat is meer een tip
Super experience, was gift for my husband who flies regularly for his hobby. The instructor took his time, was knowledgeable and even ran a bit late as there were no sessions scheduled after my husband. Super good experience!
Extra time allocated for the session because there was room for it, nice click with the instructor

Planning perhaps; online you can pick date but it didn't work out. But that's more of a tip
Translated from dutch.
View original
5.0 (22)
Experience for yourself how it is to control this ultra modern passenger plane.
No experience needed

25,723 bought

Specialist in flying lessons

English speaking instructors