Drone flying lesson Oss
Oss
4.8 (9)
Learn to fly with a professional or own drone. Also with online exam for A1, A2 and A3.
A drone is a complex and expensive device. You probably know the movies of people who fly their brand new drone total loss during the first flight. Of course you don't want that! This flying lesson is for anyone who:
is going to buy a drone
wants to learn to fly a drone
already has some experience with a drone but wants to fly more confidently
needs a certificate for [pilot license A1, A2 or A3](trivia/drone rules-2021)
Locations
This flying lesson is given in the area of Ravenstein, between Oss and Nijmegen. There will always be flown in a rural area. For the flying lesson we need space. In addition, you do not want to attract a crowd. At the bottom of this page you will find a map with all locations.
Professional equipment
The lesson is flown with drones from DJI. You will fly with a DJI Mavic Pro or the DJI Mavic 2 pro. The lesson drones have a 'Dual Control System'. This dual control system allows the instructor to demonstrate maneuvers during the lesson but also to take control if things threaten to go wrong. Our fully certified instructors have extensive experience with drones but also in 'real' aviation.
Theory
You start with an explanation of the basics of drone flying. The instructor will answer the most important questions. How does a drone stay in the air? How does the control work? What are the rules for flying a drone? What is involved in the flight preparation? Of course you can also ask all your questions.
Practice
The lesson is tailored to the knowledge and experience of the student. Of course, it also depends on how long the lesson lasts. During a lesson, for example:
Building up the drone
Starting up and calibrating
Taking off and flying out
Basic maneuvers, such as:  - flying straight ahead  - making flowing turns  - descending and landing
Lessons of 120 minutes or more also include, for example:
emergency situations (such as loss of GPS or video stream)
Steering into the wind (with and without GPS)
Making a turn around an object
Climbing and descending at speed
Using the camera
Do you already have a drone? Bring it along to the flying lesson! After the basics have been flown with the lesson drone, the rest of the Drone flying lesson can be flown with your own drone. This is the best way to refine your control of your own drone. For flying the basics with the lesson drone, and then refining your skills with your own drone, we recommend a lesson from 120 minutes.
The lessons are taught 1-on-1, so the instructor has all the time for you. Choose how long the lesson is. The minimum is 120 minutes.
Included

Use of our professional drone with dual controls
As a souvenir, you'll get a selfie with you and the instructor, made with the drone

Certificate & Pilot's License
As of 2021, a pilot's license is required if your drone weighs more than 250 grams. We prepare you in theory and practice for the new drone rules of 2021. You can take the online exam directly through us. If you pass, you will receive a certificate that allows you to apply for the license at the RDW. You can then apply for the license at the RDW, the costs for this (€ 10) you pay directly.
There are 2 types of exams you can take. Content and costs differ per category in which you want to fly:
There is a flight certificate in which you can only fly in categories A1/A3. That is for drones from 250 to 500 grams with which you do not fly near people (A1). And for flying far outside of populated areas with a drone up to 25 kg (A3).
The second option is a pilot's license for all categories A1, A2 and A3. If you want to fly closer to people with a drone up to 2 kg then you also need the category A2.
Specifications
Persons
1 - 4
Season

All year

Only available during in its season. Please check the validity of your voucher.
Age
Min. 8 years
Participation
Flying lesson
How you participate: is it a flying lesson or do you fly along.
Time
Block Time
Indicates whether the time periods listed are block times or flight times. Flight time is the time in the air. Block time means from engine on to engine off, thus including taxiing.
Valid for
2 year
How long the voucher is valid after issue. Dit geldt alleen voor nieuwe bonnen.
Compare
Remarks
The flying lesson is always a private lesson, there are no other participants present
During a flying lesson it is possible to change pupils, book at least 45 minutes per pupil
The link to the online exam is valid for 1 month.
Pets are not allowed near the take-off and landing site
Flying is not possible in poor visibility, strong wind, cold weather or rain
Call the location the day of your flight if we can fly safely. You will receive the number with your reservation
This flying lesson is also available in English. The online exam is available in Dutch only.
Availability
Click on a day to check availability
Location
Oss
Reviews
| | | |
| --- | --- | --- |
| 5 stars | | 7 |
| 4 stars | | 2 |
| 3 stars | | 0 |
| 2 stars | | 0 |
| 1 star | | 0 |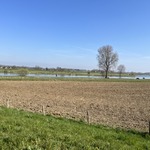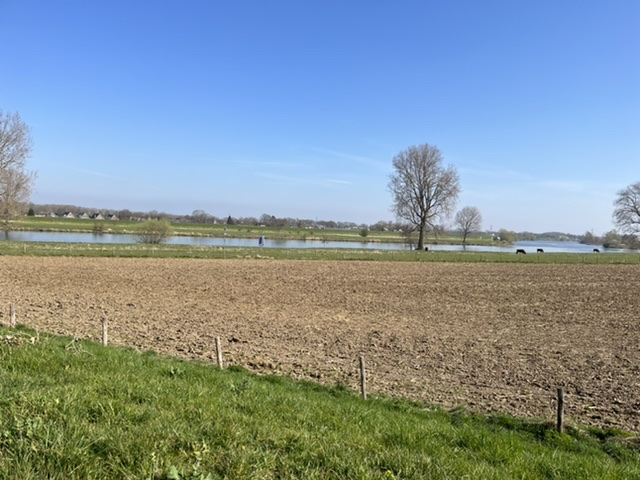 Natasja
Veghel
· March 2022
Ontzettend leerzame en fijne uurtjes gehad. Veel geleerd in een gemoedelijke sfeer.
Begeleiding afgestemd op de mogelijkheden van de persoon.

-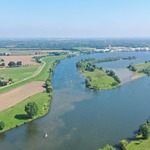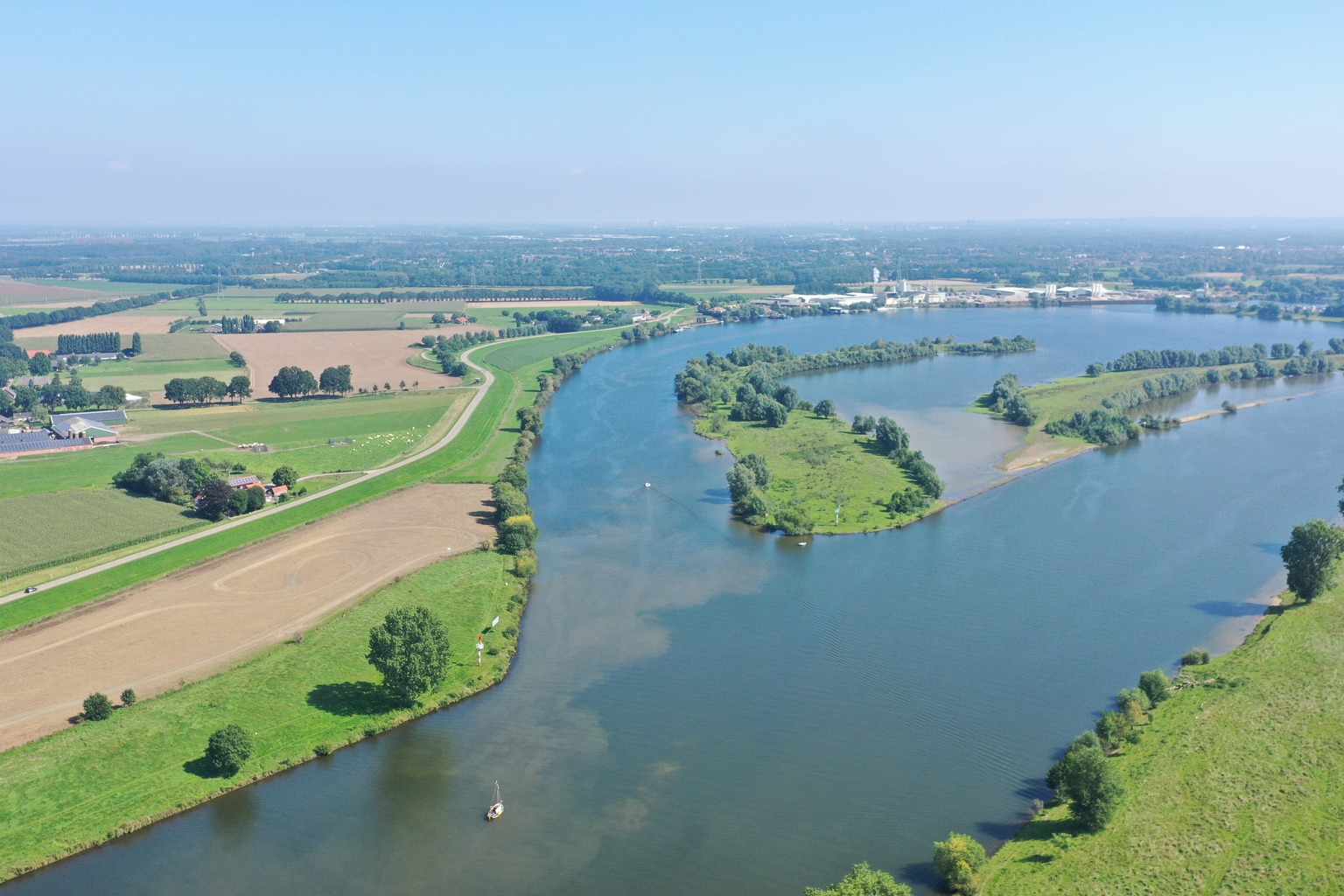 Gerard Bergers
Nijmegen
· September 2021
Een leerzame cursus, op een ontspannen prettige manier gegeven. De achtergrond informatie over het vliegen en de praktische instructies waren zeer helder. Het commentaar was opbouwend.
De ervaring van de eerste keer vliegen met de verrassende ontdekkingen

Geen minpunt maar een advies. De basishandelingen (besturing, landen en het in en uitschakelen van de drone)
· August 2021
Wat een leuke ervaring, mijn eerste drone vliegles! Instructeur Rodney neemt de tijd voor een goede uitleg. Zijn kennis en enthousiasme maakte het minder goede weer helemaal goed. Aanrader!
Met stip de prettige manier van lesgeven van instructeur Rodney.

-
Opa van Roel Kapteijns (72)
Herpt
· August 2021
Hij vond het erg leuk en interessant. Uitleg was erg goed. Als 12 jarige kan hij wel goed omgaan met playstation. Als opa vond ik het leuk om het aan te bieden en bij te wonen.
Uitleg, zoals gezegd erg goed. Afspraakpunt goed aangegeven. Goed voorbereid. Deskundigheid was prima.

Bevestiging na twee dagen werd 5 dagen. Wel wat spannend bij zo'n investering.
· April 2021
Ik heb superveel waardevolle informatie gehad. Ook al had ik al wat vlieg ervaring, was er nog genoeg dat ik niet wist.
Allerlei weetjes, functies van mijn drone, regels enz. Het werd allemaal goed en duidelijk uitgelegd.

Geen idee! Ik heb een top les gehad.
· April 2021
Op een mooie locatie in Ravenstein de 2 instructeurs Kevin en Rodney ontmoet voor 2 uur praktijkles dronevliegen.
Wat een enthousiaste sympathieke gasten !
Mijn zoon en ik werden gekoppeld aan instructeur Kevin.
Kevin is een zeer ervaren dronevlieger die weet waar hij over praat.
Een goede opbouw van de les met de nodige humor gebracht maakte dat de 2 uur om waren voor ik het wist.
Goede communicatie en informatie voorafgaand aan de les.
Goede opbouw les.

Misschien wat meer aandacht besteden aan het filmen en foto's maken tijdens het vliegen. Alhoewel het leren vliegen natuurlijk de basis is. Misschien meer iets voor een volgende les.