Flying without fear training NL
5.0 (36)
Overcome your fear of flying during this private training in a full motion simulator.
You would like to book that one flying holiday or visit family abroad. But because you have to get on a plane, you don't book that trip. For example, you are afraid of turbulence or of crashing. Or maybe you get nervous at the thought of being locked up in an aeroplane.
Fear of flying is caused by unpleasant experiences, for example. Sometimes it is transmitted, often unconsciously, by people in the immediate vicinity. As many as 35 out of 100 people develop a fear of flying sooner or later. So it is actually very common.
Would you like to look forward to a flight again? You too can overcome your fear of flying and we would like to help you do so.
What will you do during the fear of flying course?
Fear of flying differs enormously per person. That is why the programme is tailored to your needs. Conquering fear of flying can be scary and confrontational. Our specialists have experience with this and guide you step by step through this process. You follow the programme at a pace that you feel comfortable with. The total training takes about 2 hours.
You always start outside the simulator with a conversation with our specialist, just at the table. Over a cup of coffee or tea, we determine what exactly your fears are. Then, later in the training, we focus on the parts that are relevant to you.
The next step is the 'mock-up'. This is a replica of the cockpit of the Boeing 737. All the buttons, levers and switches are there but they do not work. The instructor gives a short explanation of what the pilots do in the air.
When you're ready, you take a seat in the simulator together with our specialist. Nothing happens yet, just sit down and take in the impressions of the cockpit. The instructor will give you more information and explanations about flying.
Full-motion simulator
The next step is to fly the simulator. We start quietly and gradually build up to it. We focus on the points that are difficult for you. For example, we can fly with turbulence or poor visibility. The instructor will go through various scenarios with you and explain how things work in the cockpit. Because it is a full motion simulator, you feel everything just like 'in real life'.
The simulator is an exact replica of a Boeing 737 cockpit. All buttons and instruments work like in real life. The simulator moves while flying and is therefore indistinguishable from the real thing. This simulator is also used for pilot training. The simulator can also be flown 'static'. Then you see that you are flying on the horizon and instruments, but you don't feel the plane move. This is a lot less realistic and therefore a good compromise for some.
Location
This training is given at Lelystad Airport. This is a small but busy airport with a lot of recreational air traffic. From the training location you have a view on the runway.
Specifications
Spoken languages
This experience is available in these languages.
Persons
1
Season

All year

Only available during in its season. Please check the validity of your voucher.
Age
From 12 on
Participation
Flying lesson
How you participate: is it a flying lesson or do you fly along.
Time
Block Time
Indicates whether the time periods listed are block times or flight times. Flight time is the time in the air. Block time means from engine on to engine off, thus including taxiing.
Valid for
2 years
How long the voucher is valid after issue. Dit geldt alleen voor nieuwe bonnen.
Compare
Remarks
This is a private programme, you follow it only with the instructor. There are no other participants.
The total programme lasts almost 2 hours
Is the participant younger than 12 years old? Please contact us about the possibilities.
Would you like to follow the course in the weekend or on a holiday, then a surcharge of € 20 applies
This training can also be given in English
Location
Lelystad
Also available in:
Ostend
Reviews
| | | |
| --- | --- | --- |
| 5 stars | | 35 |
| 4 stars | | 1 |
| 3 stars | | 0 |
| 2 stars | | 0 |
| 1 star | | 0 |
· March 2023
Goede uitleg / leuke uitleg , trainer neemt ruim de tijd.
Alles, geen negatieve punten
Good explanation / nice explanation , trainer takes plenty of time.
Translated from dutch.
View original
· March 2023
Theo's enthousiasme en kennis over vliegtuigen hebben mij een nieuwe kijk gegeven op het vliegen zelf die ik zeker ga toepassen bij mijn eerstvolgende vlucht.
De vlucht in de simulator maakte de ervaring af.
Theo's enthusiasm and knowledge about aircraft gave me a new perspective on flying itself that I will definitely apply on my next flight.
The flight in the simulator completed the experience.
Translated from dutch.
View original
· February 2023
Interessant en geruststellend. Ik verwacht nu met een goed gevoel het vliegtuig in te kunnen stappen de volgende keer.
Deskundige instructeur en een levensechte ervaring in de simulator

-
Interesting and reassuring. I now expect to be able to board the plane with a good feeling next time.
Expert instructor and a real-life experience in the simulator

-
Translated from dutch.
View original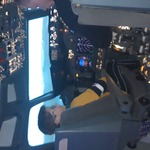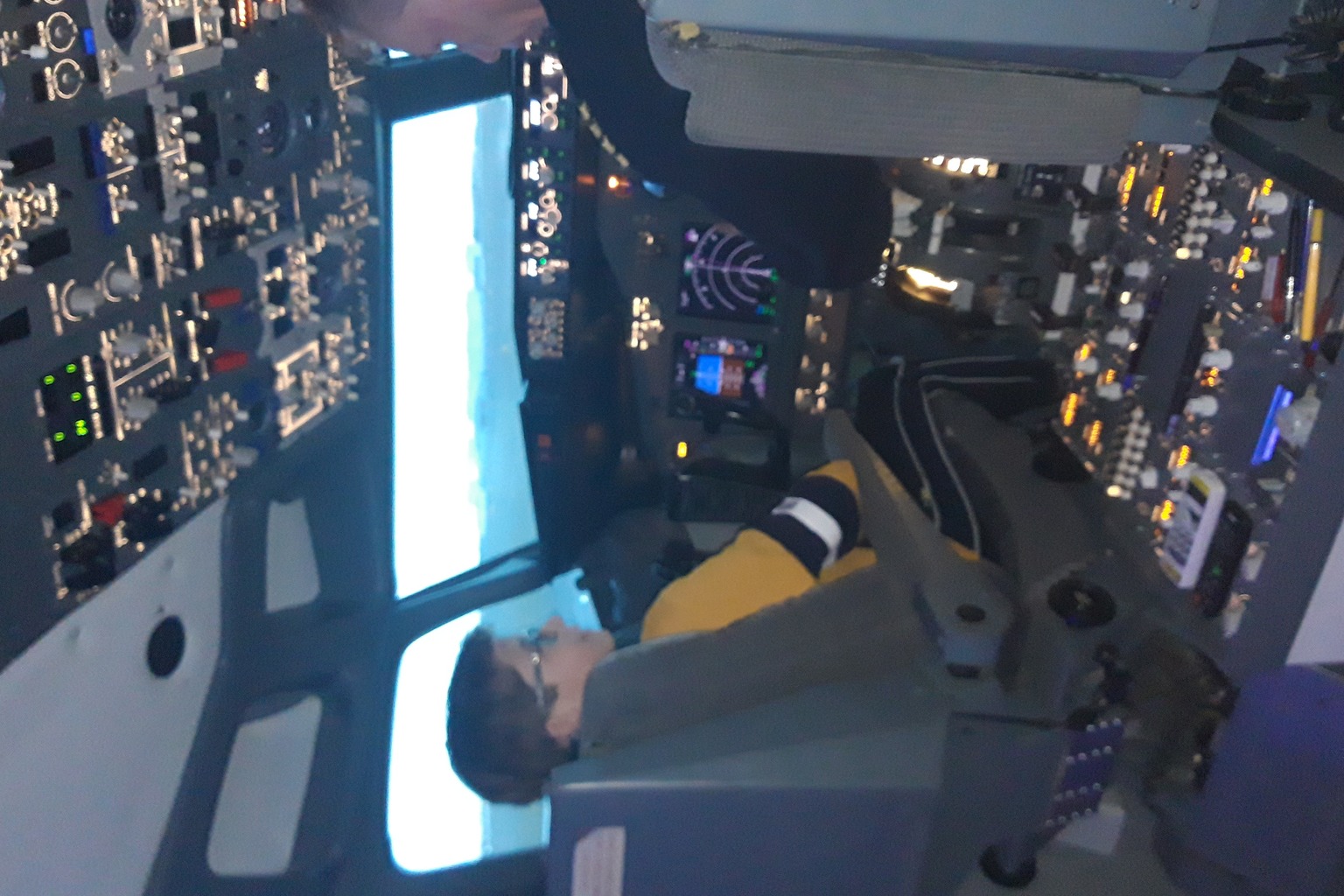 Thom
Leeuwarden
· February 2023
Geweldig! Ik weet nu precies wat er gebeurt bij het opstijgen, vliegen en landen. Vliegen is spannend maar erg cool!
De uitleg, stap voor stap wordt je meegenomen in het hele proces

Niets
Great! I now know exactly what happens when taking off, flying and landing. Flying is exciting but very cool!
The explanations, step by step you are taken through the whole process

Nothing
Translated from dutch.
View original
· November 2022
Het was echt de beste vliegangst cursus ooit! Ik vlieg rond de 8-10 keer per jaar gemiddeld en heb onwijs veel last van vliegangst, waardoor ik alleen nog maar ging met slaappillen. Dankzij Theo ben ik gister naar Mexico gevlogen zonder pillen te nemen! Alle dingen die die mij had verteld herinnerde ik me tijdens het vliegen en dat gaf mij heel veel vertrouwen in het vliegtuig en het vliegen. Echt een aanrader! Ik vlieg al jaren met vliegangst en het is een stuk minder geworden. Mocht het ineens weer terugkomen heel heftig zal ik direct een nieuwe vlieg cursus inplannen. Gewoon zo fijn om al je vragen beantwoord te krijgen van een expert.
Goede communicatie, vriendelijke begeleiding, Thoe was ook erg geduldig.

Niks!
It really was the best fear of flying course ever! I fly around 8-10 times a year on average and suffer immensely from fear of flying, so I only went with sleeping pills. Thanks to Theo, I flew to Mexico yesterday without taking any pills! I remembered all the things he had told me while flying and that gave me a lot of confidence in the plane and flying. Really highly recommended! I've been flying for years with a fear of flying and it has become a lot less. Should it suddenly come back very intense I will immediately schedule a new flying course. Just so nice to have all your questions answered by an expert.
Good communication, friendly guidance, Thoe was also very patient.

Nothing!
Translated from dutch.
View original
· October 2022
Dankzij deze cursus zonder angst, en zelfs met plezier, gevlogen naar Curaçao! Wat een overwinning. Het stap voor stap doornemen wat er gebeurt, wat je hoort & voelt kwam tijdens de vlucht allemaal terug. Dit maakte dat ik heel rustig zat en aan iedereen zat te vertellen hoe & wat;). En… de TUI wave is gedaan (dank voor de tip, Theo!).
Heel fijn dat de simulatie gedaan werd op de 'pijnpunten' die ik had aangegeven.
Thanks to this course, I flew to Curaçao without fear, and even with pleasure! What a victory. Going through step by step what happens, what you hear & feel all came back during the flight. This made me sit very calmly and tell everyone how & what;). And... the TUI wave is done (thanks for the tip, Theo!).
Very nice that the simulation was done on the 'pain points' I had indicated.
Translated from dutch.
View original
5.0 (36)
Overcome your fear of flying during this private training in a full motion simulator.
No experience needed

25,723 bought

Specialist in flying lessons

English speaking instructors